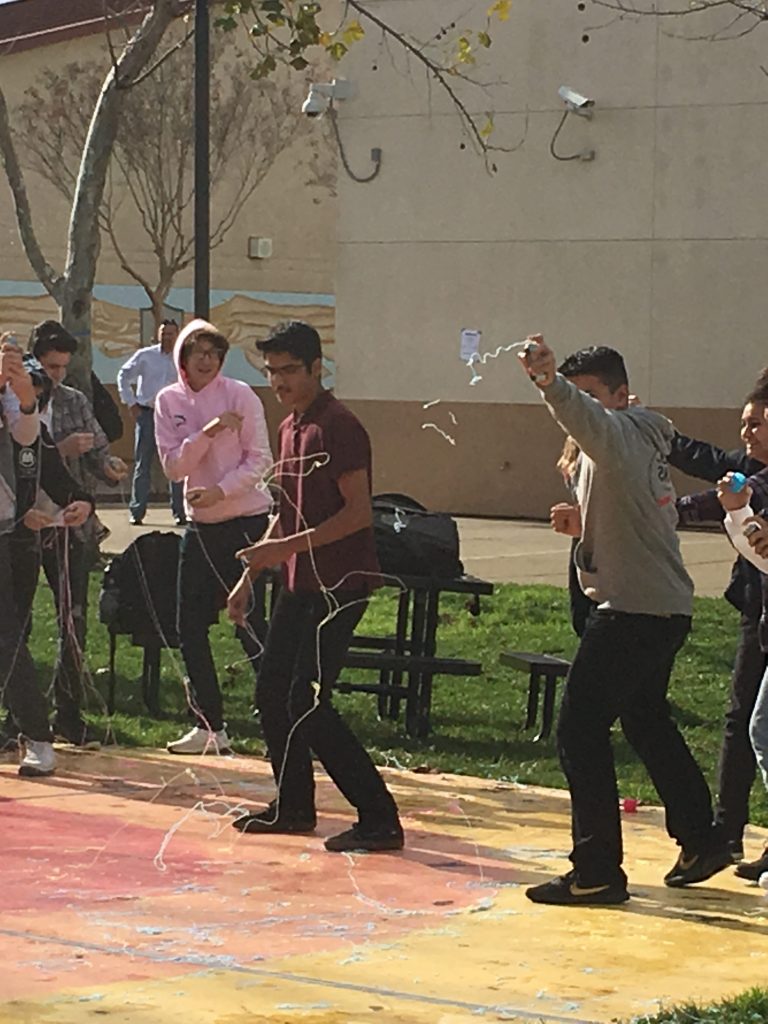 By Avneet Mahein
Staff Writer | The Pacific Times
NP3 High School kicked off the new year and new term by having a silly war!
For the silly war, each delegate was given a can of silly string to bestow onto one of their advisory members. Whoever was chosen got to participate in this silly war during lunch on Friday, Jan. 1.
The task for each participant was to get the least amount of silly string on them without pulling or taking it off. Twenty-eight participants were given five minutes to use their silly string against as many pirates as they could, while also protecting themselves.
Freshmen came in first place, sophomores in second place, juniors in third place, and in last place were the seniors.