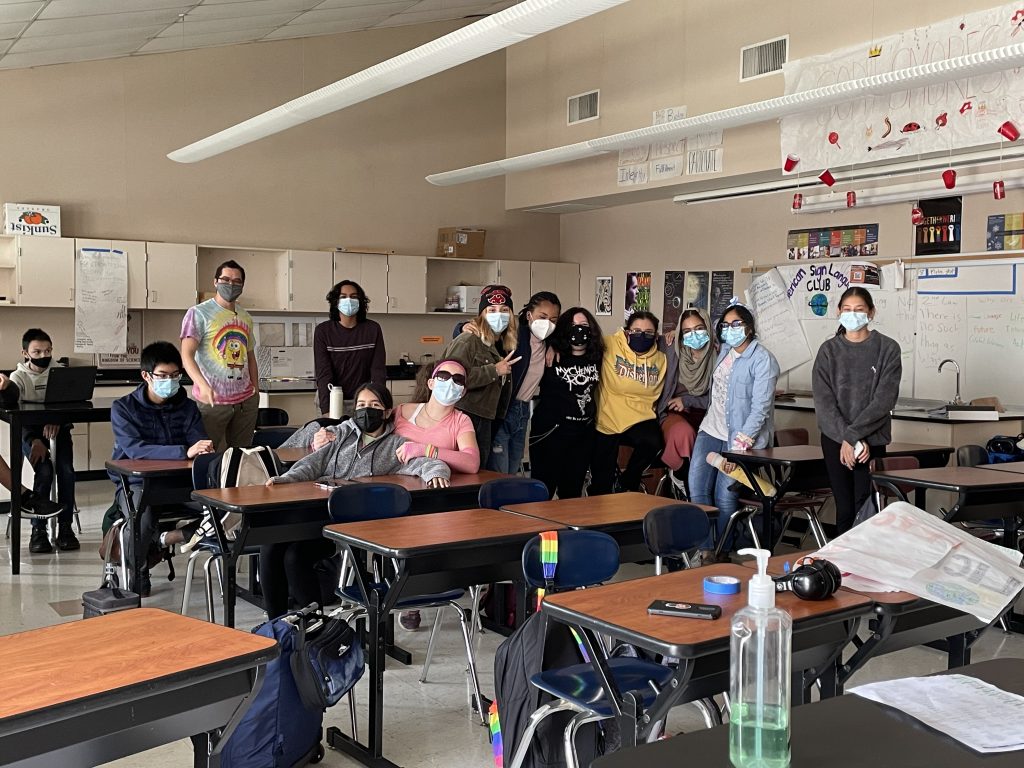 By Isabella Bravo
Staff Writer | The Pacific Times
The Climate Change: Here and Now Tutorial class has plans for a schoolwide Lights Out Day at NP3 on Wednesday Nov. 10.
On average high schools spend about $95,300 on electricity every year, according to Climate Generation, a nonprofit dedicated to climate literacy. The class's plan, which was recently approved by school administration, is for all high school classes to keep their classroom lights off for the entirety of the school day in order to address the issue of climate change.
According to the teacher of the tutorial, Alejandro Chan-Artiga, both the day and the tutorial are very important and "it brings (climate change issue) down to a very local level."
"Our basic goal is to save money for the school," said student leader, Nayeli Ramos. The class's two main intentions are to save money from this light's out day to contribute toward solar panels for the school and also to reduce carbon emissions. Student leader, Hassaan Arshad believes they have "created an unproblematic event that will approximately last the entire school day."
Students also wish to later get things like better lunches, as a result of multiple Lights Out Days. Student leader Alana Gonzalez added that lights out day would create "less pollution and save money." Many students agree that participating in Lights Out Day comes with many good benefits, such as "more field trips, better school equipment, sports coaches, solar panels, and can help make school events funner," said Danielle Rivera, another student leader.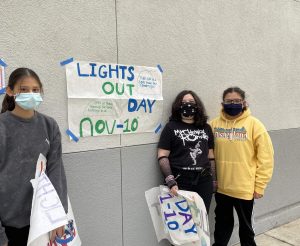 Participating in Lights Out Day includes keeping classroom lights off, limiting Chromebook and Wi-Fi use, and limiting things, such as heaters, that use electricity. The class wants to do it on a Wednesday minimum day.
"The plan is to have a day where we use the least amount of electricity possible throughout the day," said Rudy Chavez, student leader.
Students recommend wearing all black on the day of the event. They also plan to reward advisories who use the least amount of energy.
All student leaders agree that this is a very urgent cause and that taking action now is very important. Taniya Miller, another leader, said, "So many people have been putting this issue aside for countless years because they simply thought it was too big of a task to take on, but in reality, the longer you put issues aside, the worse they get." Rivera added, "I highly encourage people to join the tutorial or at least support our cause as this is something that could help benefit the school and the world."
Chan-Artiga believes the plan students have created for Lights Out Day is more than just saving energy. He believes that by creating this project that is run by very passionate students, "they can see that they actually have power and skills to bring to addressing this problem. That's what lights out day is for me as a teacher. Students can see that they have the power to address problems here and now."
The Climate Change Tutorial's plans have begun to inspire NP3 middle school and elementary school students and teachers who are planning to put on their very own lights out day.
"People need to want to do it," says Chan-Artiga. He says that people should be interested in contributing to solving the problem they are working towards if they want to be in the tutorial.
He commented. "Engage with us. Engage with the people in the tutorial. Let's start a conversation, let's start a discussion." Miller added that this is "everybody's fight to live in a cleaner world."
Chan-Artiga added finally, "I'm really happy and really proud with the kids here. It's really cool to see everybody's passion."
For more information, contact Maestro Alejandro ([email protected]), Hassaan Arshad ([email protected]), Alvin Ao ([email protected]), and Kulreet Gill ([email protected]).