By Isabel Penman
Co-Editor | The Pacific Times
On Friday, May 3, middle school and high school students gathered in the NP3 quad for the school's first ever Quadchella. The event, taking inspiration from the well-known annual music festival known as Coachella, included student performances, club booths, face painting and lots of music!
"We really just hoped to recreate that chill vibe, having everyone sit on picnic blankets and just listen to music, eat and chill with their friends," said Safal Mengi, an NP3 Student Government Student Body Officer who helped take lead on the event.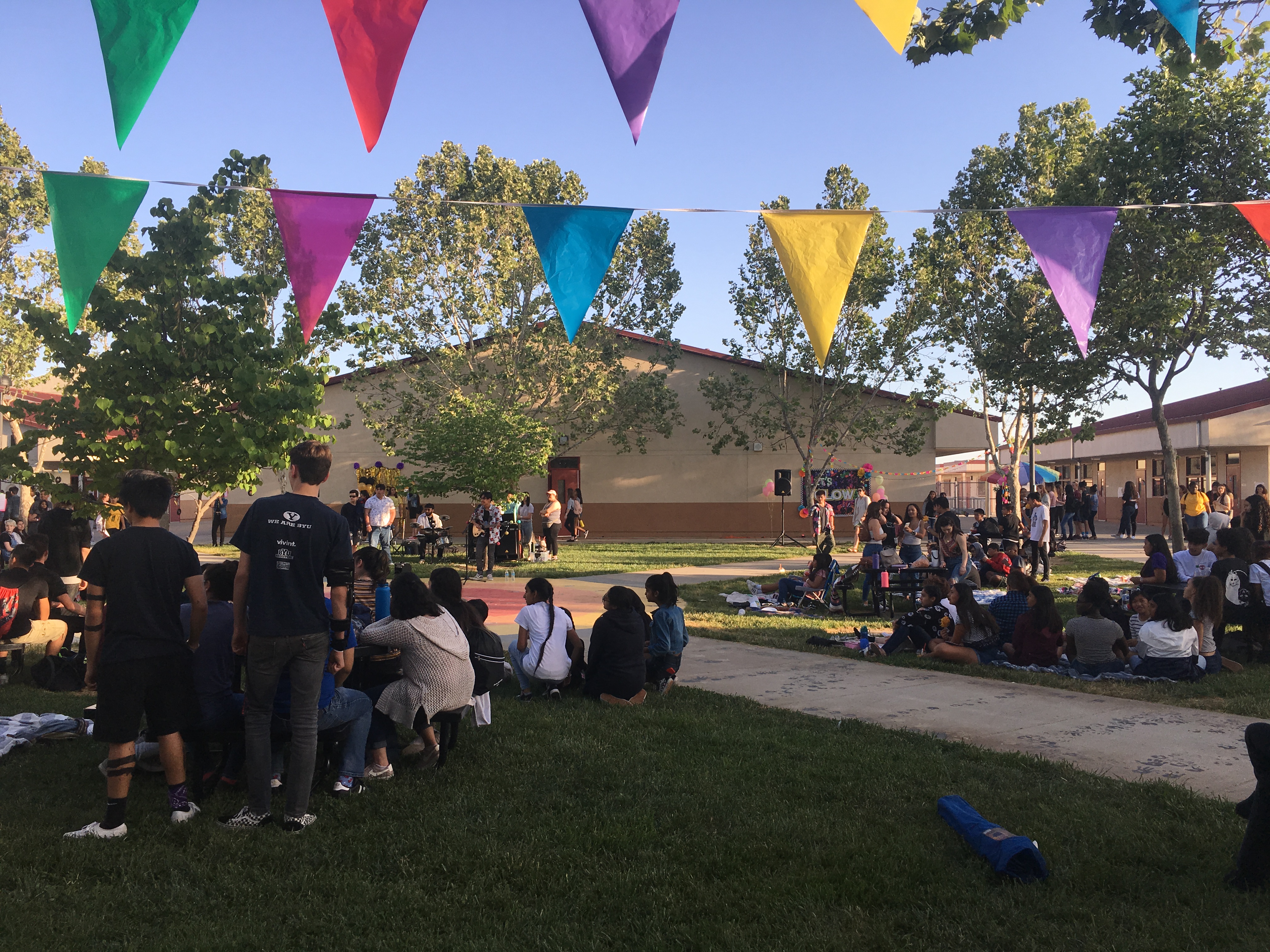 The event was a collaboration between the high school and middle school student governments, resulting in both high school and middle school students running, attending and participating in the event. The event lasted for two hours, from 6:30-8:30 Friday evening and costed $3 at the door to enter.
"There definitely ended up being a lot more student performers than we expected. We had to adjust the set-list to accommodate everyone," said Mengi.
Carlos Lemus, a current NP3 Sophomore who is also an NP3 High Student Government delegate, performed at the event. "I have been singing since I was like six. It is just something I really enjoy doing and have a passion for. I wasn't sure if it [Quadchella] was going to be good even though I'm in Student Government, but now that I'm here and see the amount of people I think it turned out pretty good," said Lemus.
"I think Quadchella is a cheap source to get local musicians and hear their great talent. I hope they do this again next year," said Molly Trouchon, a current 8th grade student at the NP3 middle school.
Both NP3 high and middle school clubs were encouraged to fundraise at the event, resulting in five clubs selling food and drinks.
Among the student performers was Mia Jamilla, a current NP3 high senior. Jamilla's performances sparked one of the most memorable moments of the night. As Jamilla performed, NP3 High mascot Patchy the Pirate and NP3 high delegate Tuan stepped into the center of the quad slow dancing. This sparked a spontaneous slow dance session, as friends and partners got up from the crowd and joined.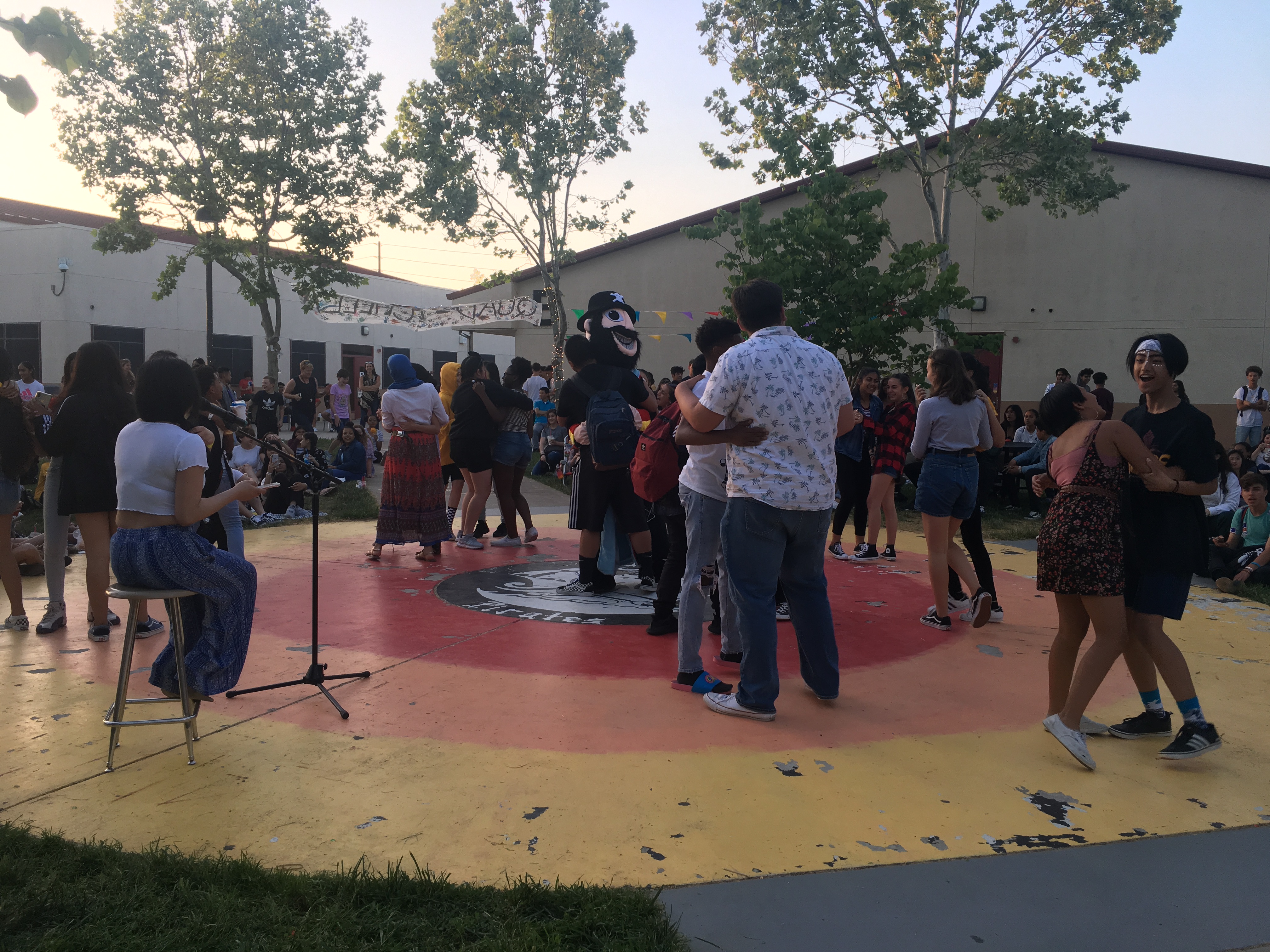 "It was a bit hectic at first and I don't think we knew how the event was going to turn out, but I think it was one of our best events this year. I love how NP3 is just able to get together and have a fun time," said Lily Bohm, the current NP3 High Student Board Member and Student Government Officer.