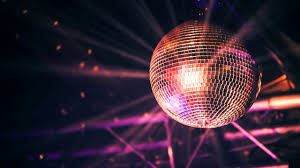 By Zara Afridi
Co-Editor | The Pacific Times
NP3 High's 5th annual homecoming dance is approaching soon on Saturday, Oct. 26 from 7 p.m. to 10 p.m. in the Gym. 
This year's theme is Disco, so wearing disco apparel is encouraged. 
Pre-sale tickets for the dance will be sold in the quad starting from $7 per person starting next week on Monday, October 21st. Tickets will be available at the door for $10.
Snacks and drinks will be available to purchase at the dance.
If a student wants to bring a guest to the dance, they must fill a guest pass available from Jennifer Hembree (C-3) or on the school website and be turned on Friday, Oct. 18th. 
The requirements for the guest pass are: the guest cannot be a middle school student or over the age of 20. The passes must also be signed by their school administrator to make sure they are in good academic standing, not on behavior probation, and not currently suspended. The passes must also include a copy of their school identification card. 
Students also need to show up with their guests in order to enter the dance. The guest has to pay for their ticket at the door. 
Doors will open at 7 p.m. and close at 7:45 p.m.; no late entry allow. Gym doors will open again at 9:45 p.m. Students must be picked up by 10 p.m.
Parents are asked to drop off and pick up students using the bus lane entrance beside the gym.