By Nayab Mehmood
Staff Writer | The Pacific Times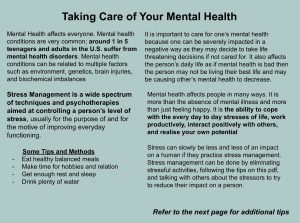 NP3 High School's Student Medical Association has put together digital slideshows for high school students.
These slideshows are intended to help high school students during distance learning and exams.
There are a total of three, each with a distinct focus: taking care of mental health, avoiding procrastination, and staying safe during Covid-19.
The slideshows include basic information and advice for students struggling in any of the above areas. Club members used online sources and personal knowledge to make them.
"We hope that the slideshows can help steer students to the right path when it comes to staying healthy and productive," said Shreeya Anil, Vice President of the Student Medical Association.
Links to the slideshows were shared through NP3 Student Government's weekly announcements. Counselors have also started to post them on Google Classroom for individual advisory classes at NP3 High.