By Nayab Mehmood
Staff Writer | The Pacific Times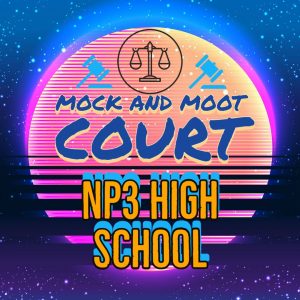 The NP3 Moot Court team completed its first round of competitions on Tuesday.
"I am a bit anxious to wait for our scores but I have a good feeling we did well," said Zahra Muhammad, about the competition against members of Mira Loma High School's Team 3.
The student who competed on March 2 included 9th graders Jacque Paltzer and Pahel Tandel, 10th grader Zara Muhammad, and 12th grader Dilraj Gill.
Gill received a shoutout in the weekly student government announcements "for making the rebuttal portion of the argument look easy!"
Round two will be held March 9 and round three on March 11.
According to the weekly student government announcements, these rounds will not be streamed live on YouTube. Instead, all participants and spectators will join the same Zoom call.
"With what we have seen from our competitors in the first round, I think we are more prepared than before," Muhammad said. "We can take what we saw in round 1, make it better, and apply it to the next round."
NP3 Moot Court has three guaranteed rounds of competitions. It's rank after the third round, out of 12 teams, will determine whether the team moves on to the semifinals.
At press time, it was unclear which team won round one.