By Krista Chouang
Staff Writer | The Pacific Times
A year since the world was thrust into the COVID-19 pandemic, students are still unable to live life as it was before the pandemic.
On this "coronaversary" The Pacific Times asked NP3 High students what stands out most for them about the past year, to share their challenges and triumphs as well as their hopes for the future. Here are their answers: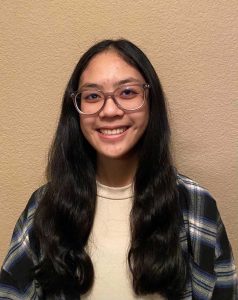 Rachel Tran, Junior
"What has stood out the most for me this past year is how disconnected everyone has gotten with each other. Although we see each other through a screen, I personally don't feel as bonded with my friends and family. For those who I would only converse with in person, I rarely talk to them at all.
"A big challenge of mine during the pandemic has been staying motivated. It's difficult to maintain motivation, and especially physical activity, as I do karate and have become less consistent in practice. When there are not as many people staying motivated along with you, you need to find ways to keep yourself going.
"However, a triumph of mine has been taking up more opportunities in terms of school. I've tried to use this time to get more involved in clubs and make other uses of my time. One of my goals has been trying to become more decisive, if I am debating something, just try it. For example, becoming a Key Club officer for next year."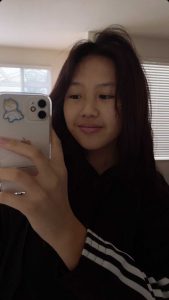 Kristen Chung, Junior
"When quarantine began, I felt sad that I was unable to go outside and see my friends. School was like an escape from home and I genuinely enjoyed going there everyday. I decided to pick up skating again and focus on my physical health. I realized that I should take advantage of this time to learn new things and spend time with my family.
"It's hard communicating through email and call all the time. There isn't that same level of connection compared to face-to-face conversations. But I definitely think there have been advantages to online learning, such as working on your own time and getting to join class from wherever.
"I think the end of summer was my lowest point. I was really lost about what I wanted to do and I felt like I wasn't doing anything for myself. School was around the corner and I decided that I would make the best out of my year. I became the newsletter editor for Key Club's Division 7 West and started learning how to code. Currently, I'm starting my own fundraiser to raise money for laptops for students in our district! I'm also a finalist for a scholarship award which I'm proud about. Ultimately, I think my biggest triumph was getting out of my comfort zone and putting effort into the things I'm passionate about.
"As strange as it sounds, I miss the feeling of being in an airport. I hope to go travel again and see my family in Thailand. I'm also looking forward to getting my driver's license and going to college. Above all, I wish for the pandemic to improve and that our community stays healthy and safe!"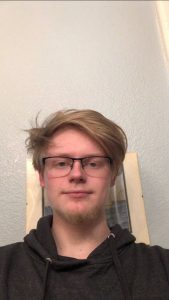 Nicholas Korvink, Junior
"The thing that stands out about the past year is definitely, and this is highly subjective to my point of view, is the school system. I'm taking a decent amount of advanced courses and plan to take the SAT and I just realized that although this year is abnormal, their standards have remained close to normal. Granted they did some changes but it's not significant enough for us kids. Their expectations are too high, especially in a time like this.
"Some of my hopes for the future is that people will understand. I have seen significant amounts of division amongst ourselves as Americans, and more importantly humans. 'Covid real, Covid fake, Republican, Democrats, I don't like you, blah blah blah.' It's all nonsense. I see people, instead of developing their own opinion or doing their own research from scholarly sources, just follow. We have to stop, you need to start developing your own view, thinking for yourself, and making your own educated decisions."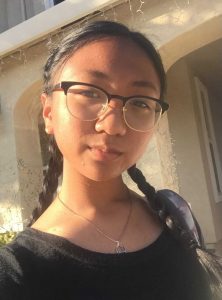 Stephanie Labang, Freshman
"My biggest challenge was (and still is) getting motivated enough to do all my work at home, especially when there are no teachers around to remind me to stay focused. My biggest triumph was perhaps taking the time to explore more of my creative side through art and dance.
"Students are finally allowed back on campus after spring break, so I'm very hopeful that everyone will be able to return to campus sometime in the next school year."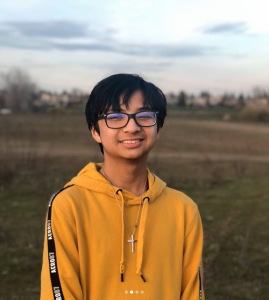 Ian Villanueva, Junior
"Last year I was hanging out with my friends a lot and laughing about the '3 week break.'
"(My) biggest challenge is getting my work done; biggest success is still keeping in touch with my social life despite the distance.
"(I hope) that things will go back to normal by senior year and that the quarantine won't affect my college life too much."