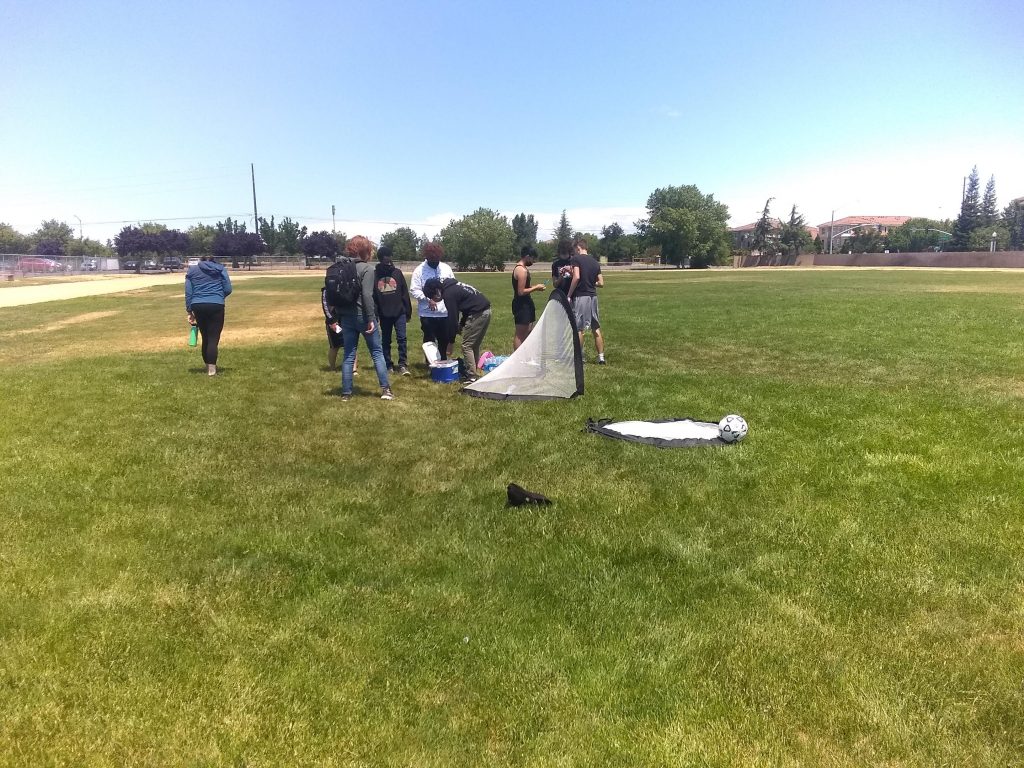 By Jack Fedor
Co-Editor | The Pacific Times
NP3 High seniors Kevin Phan and Micheal Archangel, hosted a field day for NP3 High students last week.
Students who attended in-person school on May 20, were allowed to walk on the track or play a game of soccer after second period classes.
This was the only time during the 2020-21 school year that any athletic activity took place on campus.
The field day was held because Phan and Archangel were looking to add more action steps towards their senior project goals to get more students active.
As students have been allowed to return to campus, more in-person events like the field have been held by seniors working on their senior projects.
On May 7 a bike ride around NP3, Blackbird Park and the adjacent housing development was held as part of a May Miles competition. May Miles, run by NP3 seniors, tasked NP3 students to ride their bikes as much as they could from May 1 to May 14 and then log their rides on a Google Form.
Archangel also hosted a walk with the National Alliance on Mental Health at NP3 over the weekend, on May 22.