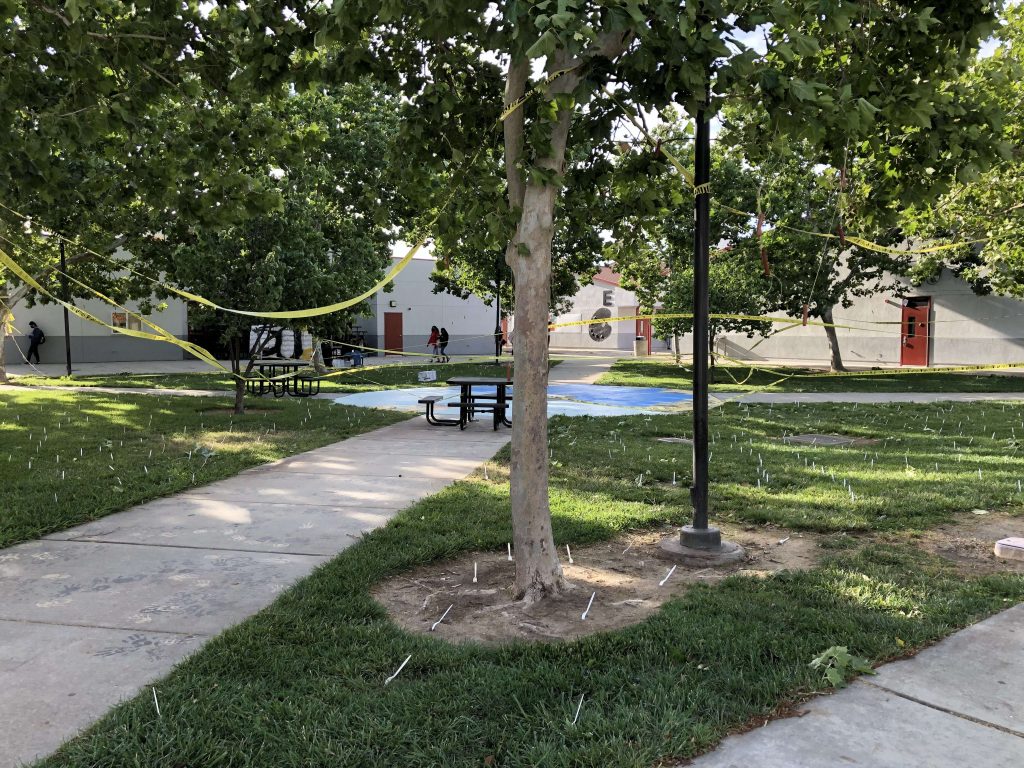 By Krista Chouang
Co-Editor | The Pacific Times
The class of 2022 pulled their senior prank, a longstanding tradition at NP3 High School.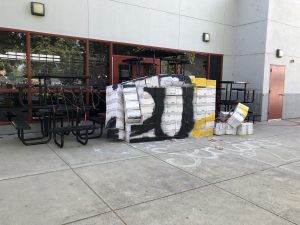 Thursday night, a group of seniors met at the campus and worked from 9 p.m. to 1 a.m. to set up the prank. Friday was the last day of school for seniors.
"It was something special that brought us together to do something funny before the school year ended," said senior Katelynn Tran. "Shoutout to Anzar, Sean, and Fairoz because they did almost everything."
When students entered the school the morning of May 20, caution tape, boxes, hot dogs and more were hung up around campus. Plastic forks were also poking out of the grass in the quad.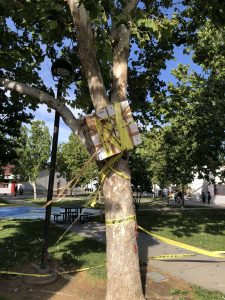 "The student government reps asked me a few weeks ago what the parameters were for a senior prank and I let them know that we always enjoy pranks that make us laugh," said principal Melissa Mori.
Mori said that she did not know what the prank would be or when they would do it. The only requirements for the prank were that there should be no vandalism or harm to the school or others.
"They did not share when they were going to do it, but I get notifications when the motion sensors get triggered or when movement is indicated by the cameras," said dean Shawn McGuire. "I was able to watch the cameras at home while they were doing it to make sure they weren't doing anything that would get them into trouble."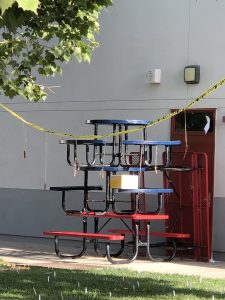 The door to McGuire's office was barricaded by a stack of tables, and the doors to the library were blocked by tables and boxes with "2022" painted on them.
"As far as blocking my office door, it has been done several times and isn't necessarily a new idea," said McGuire.
All seniors were required to help clean the campus after lunch and before they could pick up their caps and gowns for graduation.