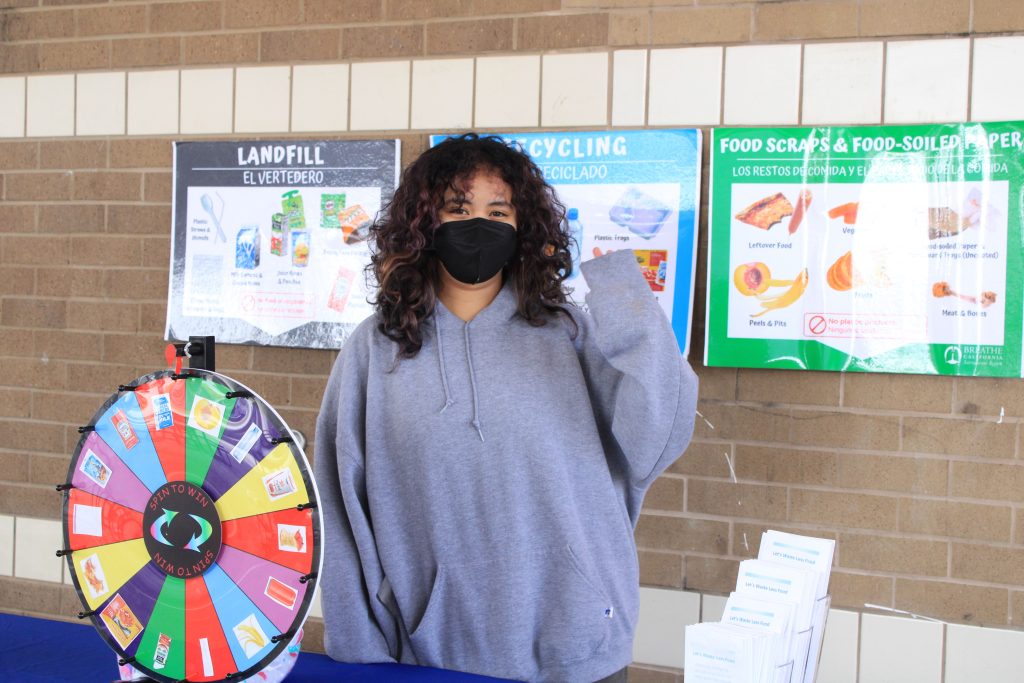 By Leila Pabst
Staff Writer | The Pacific Times
Senior Kaitlyn Tamondong hosted a Food Compost game during First Friday in March as part of her Senior Project.
Tamondong's project focused on the issues of food waste. Food waste is an environmental issue that wastes precious natural resources, and contributes to climate change, she explained.
Tamondong's project aims to reduce NP3's contribution to food waste through proper disposal education. Through her project, students were able to actively practice proper food waste disposal on campus.
Tamondong incorporated her Senior Project into the First Friday activity. The game was an intimation of the mobile game, "Subway Surfers" which she dubbed "Trash Surfers." 
"In the game, student participants were to go through an obstacle course leading them to a bag of trash that needed to be sorted," she said. "Participants would then take one of the materials from the bin and sort them into their respective bin. Trash was sorted into either the landfill, recycling, or food waste bins." 
Tamondong said the activity helped inform NP3 high school students to understand the differences between food waster, landfill, and recyclable material. Students were encouraged to properly dispose of their trash and get hands-on experience with proper sorting. 
With the help of the student government, Tamondong was able to bring schoolwide attention to her project and introduce new green bins on campus. 
She states the goal of the game was for student participants to properly sort the most amount of materials as possible as quickly as possible.
The game resulted in a win for the Seniors.
When asked about how the game went, Tamondong believes, "The collaboration of my senior project with the First Friday activity was beneficial for all because it brought attention to the issue of food waste and how to sort students' garbage, as well as providing me a chance to promote local make change and impact on the issue which my project focuses on."
She wanted to give a special thanks to people who "helped make this activity possible because it benefits us all in the long run."
California's food waste in landfills has seen a decrease since the implementation of SB 1383 from efforts to reduce improper food waste.
"I am looking forward to seeing the increase in this change in the future," she states.