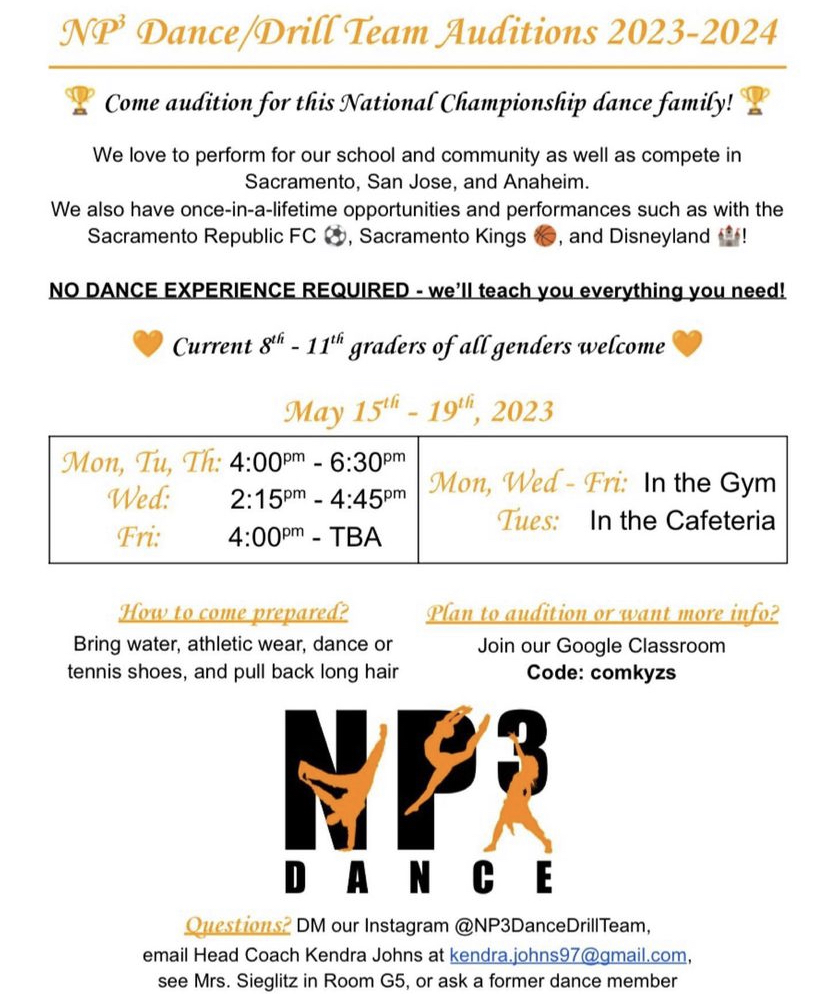 By Leila Pabst
Staff Writer | The Pacific Times
Auditions for NP3's award-winning dance team are under way for the 2023-24 school year.
The national championship dance team has started auditions this week for their 11th season. All week, hopeful applicants have been learning a routine which they will perform in groups for judges on Friday, May 19. Auditions were open to current 8th through 11th graders.
Students selected for the team will have an opportunity to travel to Sacramento, San Jose and Anaheim. The dancers will also perform for Sacramento Republic FC and the Sacramento Kings.
New changes to the team are expected this upcoming season. With the increase in student interest this year, there is a chance that the all-male dance team will be brought back.
Head coach Laura Sieglitz will be stepping back from her role and head coach Kendra Johnson will be taking the lead. Johnson has been a coach, but will lead choreographing more routines going forward. Sieglitz will handle more behind-the-scenes work for the team.
Returning dancers have begun applications for co-caption and pod leader for next season.