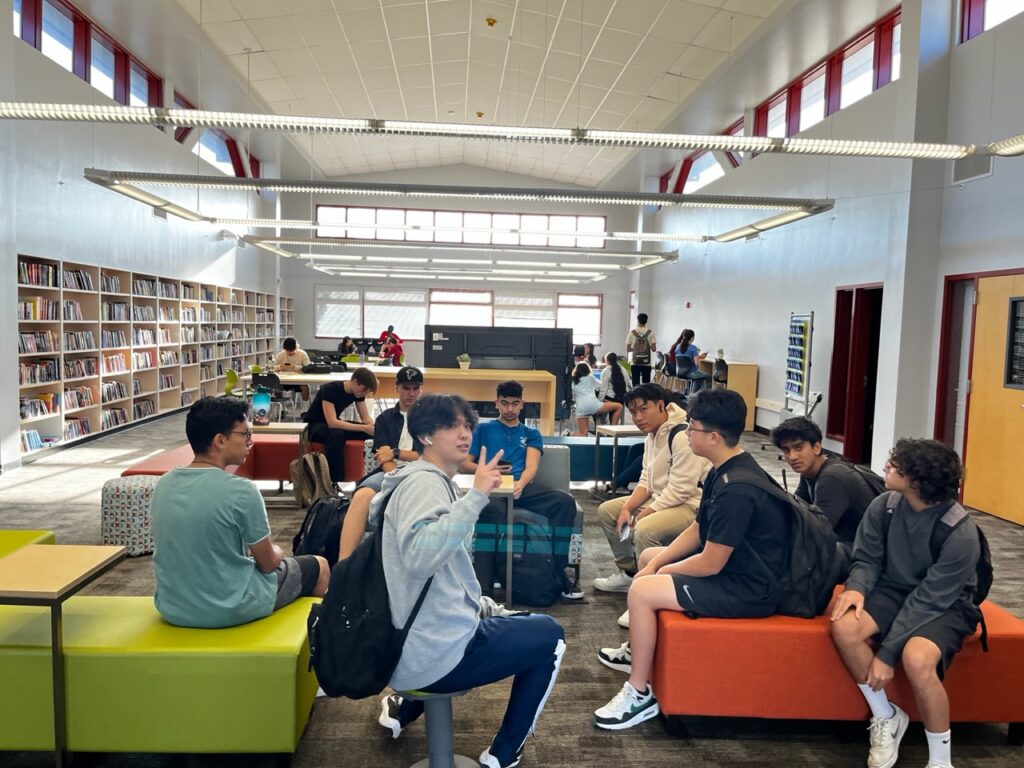 By Surya Tanikella
Staff Writer | The Pacific Times
NP3 Library was remodeled into a Wellness Center for students over the summer prior to the 2023-24 school year.
According to NP3 Librarian Jennifer Pennington, NP3 administration has many plans for its Elementary, Middle and High Schools and transforming the Library was one of them. Pennington continued "I think they just knew it needed to be changed." Meanwhile, Counselor Navjot Hayer mentioned that the library was remodeled because NP3 is a college preparatory school and having a Wellness Center allows students to study more and relax.
The Wellness Center is generally open to all students and staff members in the morning before school and during lunch as well. It is sometimes closed off for students that need to reassess tests.
Hayer claimed "I think its great. We've been seeing a lot more students in the space, they've been utilizing it correctly. For counselors too, we've been able to engage with a lot more students organically."
Pennington shared that in order to remodel the library, many books were given away or thrown out to create space. However, she expressed that the Wellness Center still functions as a library and there are still books in the Wellness Center that students can check out. "I can still get kids books too if they ask me," said Pennington.
Senior Charles Dankoff said "I really like what they did to the library. It gives me a chance to hang out with my friends and makes it easier for me to talk to the counselors."