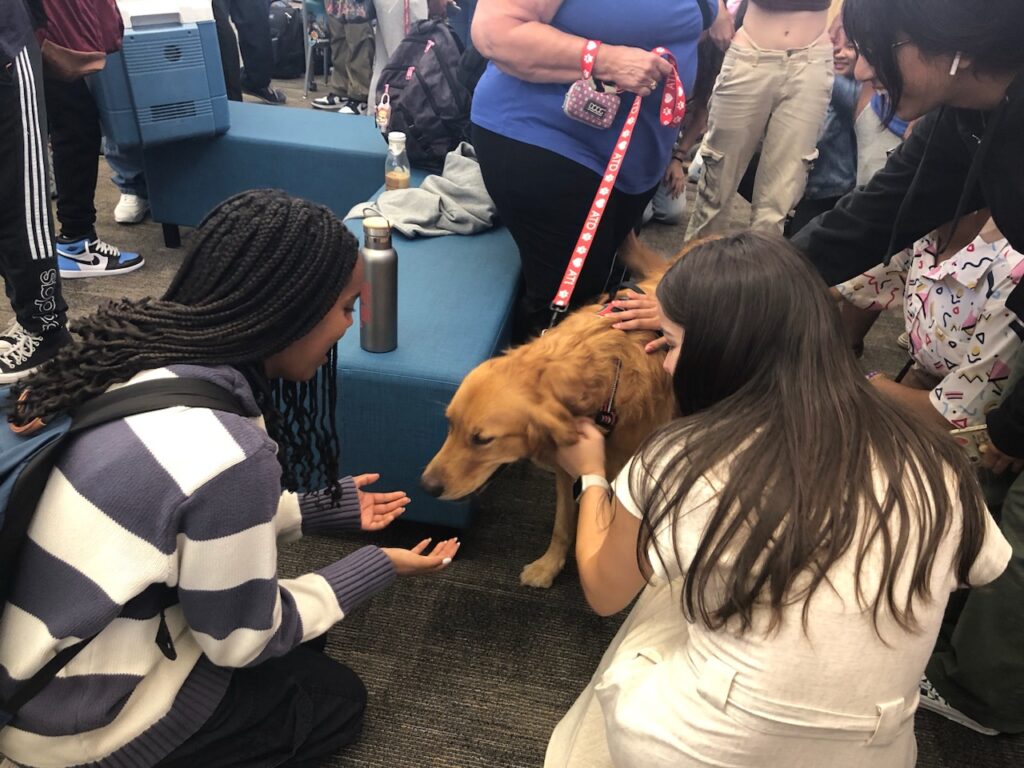 By Krista Chouang
Editor | The Pacific Times
Therapy dogs were present in the Wellness Center on Sept. 27 after school for Tulika Khalasi's senior project.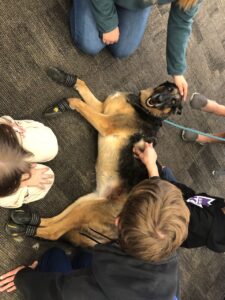 Khalasi partnered with the organization Alliance of Therapy Dogs to bring in two therapy dogs on the day before midterm exams. Maggie, the golden retriever, and Gaila, the german shepherd, occupied the Wellness Center from 1:30 p.m. to 2:30 p.m.
"I love dogs, and I wanted to be able to relieve stress and anxiety, especially when it comes to midterms and finals week," said Khalasi.
The therapy dog senior project is a legacy, taken on from seniors who graduated in 2023.
"It turned out really well, a lot of people came here and it's nice to see how everyone's faces lit up and how they're all happy to see the dogs, so it made me feel like I actually did something," said Khalasi.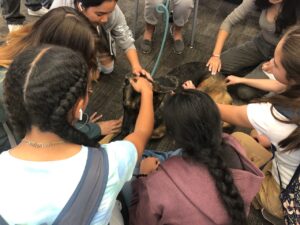 "This is a great experience because dogs bring joy to a lot of people," said senior Jayden Randhawa, a student who attended the event. "I bet a lot of people…have a lot of pets, mainly dogs, so I think dogs are a great way to bring happiness to people."
Khalasi will be bringing back the therapy dogs for fall term finals and spring term midterms.