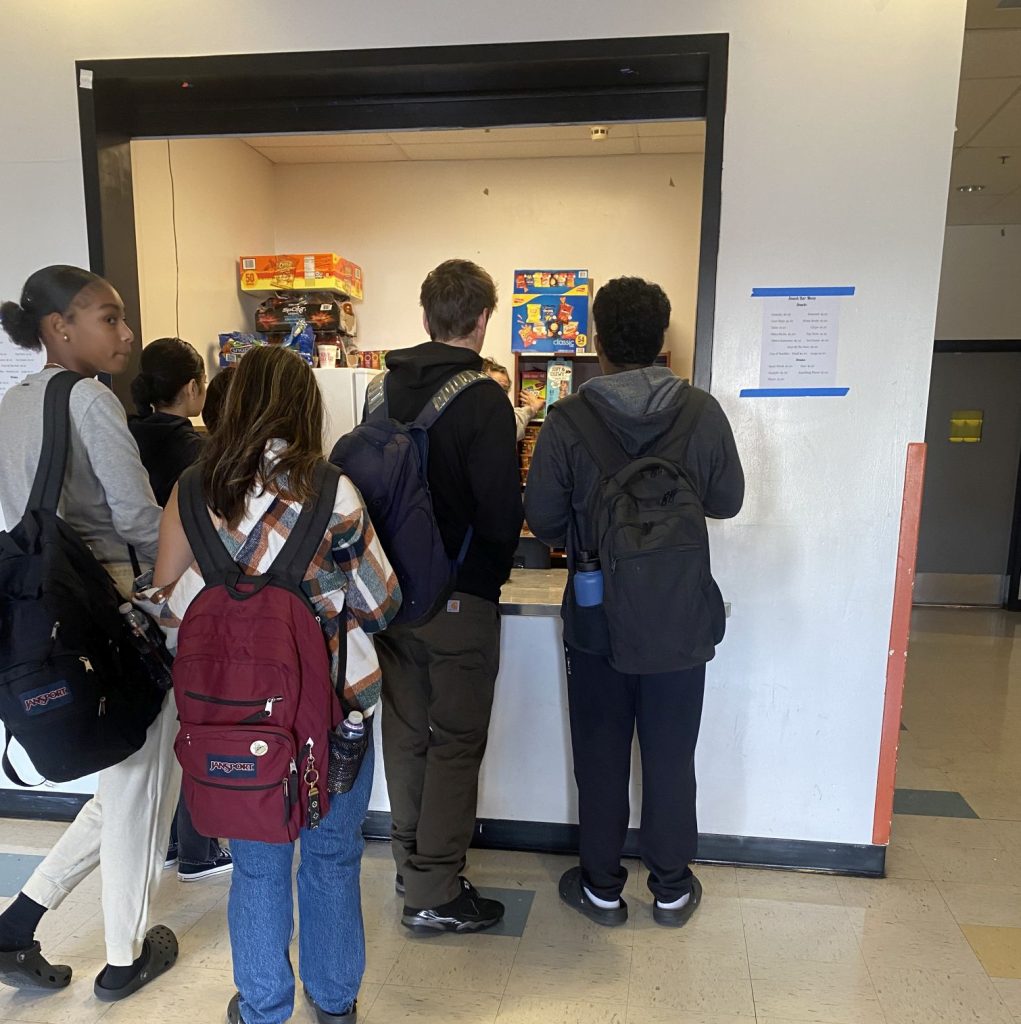 By Teresa Mote
Staff Writer | The Pacific Times
Senior Emilio Lazcano is running a snack bar in the gym foyer during lunch breaks.
Lazcano brought back the snack bar, previously located in the office, for his senior project to raise money for lower-income seniors who can't afford perks offered to them during their last year of high school such as caps and gowns, yearbooks, and graduation night. Things that "really define senior year" according to Lazcano.
The snack bar was promoted by Laura Sieglitz, the dance team coach, which is why some of the funds will also go towards the dance team competitions and trips. She is also in charge of other senior activities such as prom, senior hoodies, etc.
The snack bar will be open every day of the week except for Wednesdays and midterm or final weeks. The snack bar menu includes chips, ice cream, instant noodles, pastries, Gatorade, and more. Prices vary from $1-$3.
There will be a dance team member, a snack bar leader, and a senior advisory member rotating shifts at the snack bar. The snack bar leaders are people choosing to participate in the senior project.
Dance team members can volunteer at the snack bar through a Google form. Seniors can look at a document listing when it's their advisory class's turn to take a shift and sign up there.
"Stop by the snack bar during lunch to support your fellow seniors and dance team members by buying a yummy snack," said Lazcano.