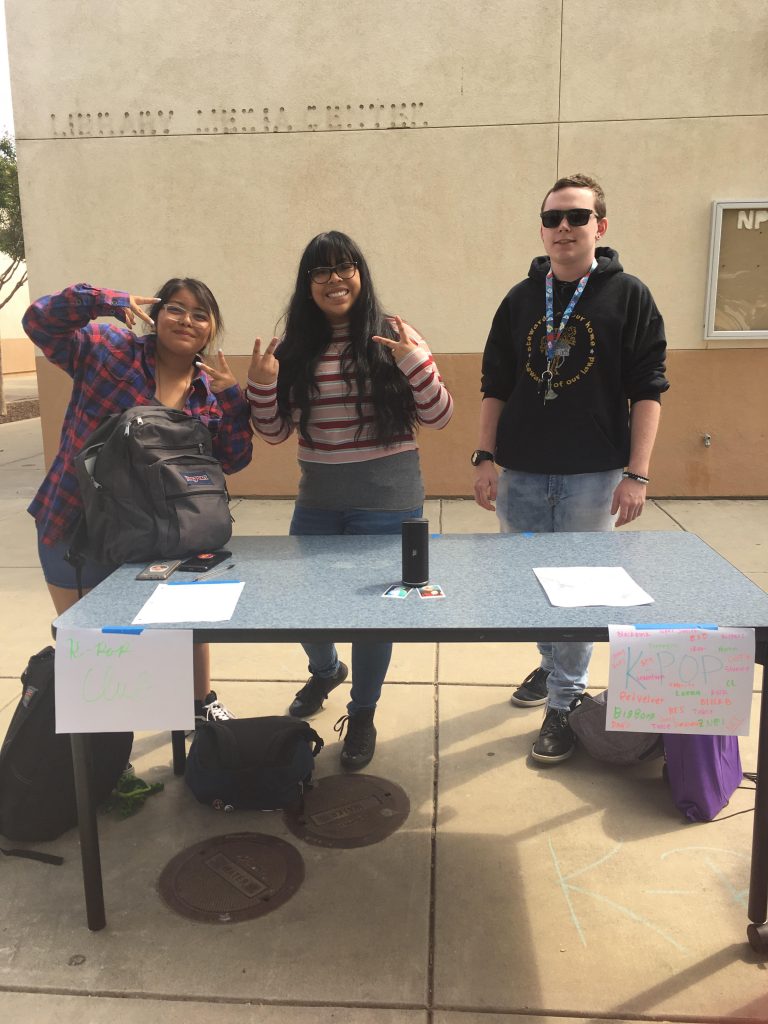 By Mickaela Del Pozo
Staff Writer | The Pacific Times
NP3's K-pop Club is a great opportunity to hang out with others and exploring Korean culture. The club's main goal is to have K-pop and non-K-pop fans come together and have a fun time. For those who like K-pop, or take an interest in it, make sure to check out the club!
K-pop refers to Korean pop music, a genre gaining momentum worldwide. The music features many audio-visual elements, such as fresh choreography and promotional activities. Unlike other music genres, K-pop emphasizes both the music and the relationship between the artist and their fans. The relationship is far more personal, and fans get to see many aspects of the artist's life. The K-pop fanbase has a lot of interaction between their idols and with their fellow fans. K-pop fans come together not only as fans of a certain group or artist but as a family who supports one another.
"Music transcends any language. It's a language of its own. If it touches your soul and heart, it doesn't matter where it comes from." – Anonymous
The leaders of the club, Imani Ross and Jazelle Luis, take their members' interests into account when planning club activities. K-pop Club members will spend their time watching K-pop videos, shows, and other Korean entertainment. There are plenty of other fun activities in store, so make sure to check them out!
K-pop Club creates an environment for those with similar interests to come together. For K-pop fans who are not able to fully enjoy K-pop at home, K-pop Club is a safe place for you to enjoy what you like freely. There are plenty of other K-pop fans who would love to meet you! Whether you enjoy K-pop or not, the club will welcome you with open arms! Feel free to stop by to have fun and meet new people.
K-pop Club meets every Wednesday at lunch in Mrs. Dillingham's room (C-2). If you have any questions or concerns, please contact Imani Ross (imaniross921@gmail.com) or Jazelle Luis (jazellelewis13@gmail.com). Hope to see you there — MIC DROP!