By Mickaela Del Pozo
Staff Writer | The Pacific Times
NP3 High School's dance team participated in the USA Dance Nationals Competition 2019 during spring break in March.
Dance team placed first in Novelty, first in their All Male routine, second in Dance/Drill, third in Small Hip Hop and fourth in Large Military.
"I don't think there was a single time where I was at Nationals and didn't feel worried about a certain thing. The nerves especially kick in right before you're about to perform, while you're waiting for the music to start," said dance team member Maya Sarinana.
The competition allows dance team members to show off their dedication and the several hours they put into practicing. The members enjoyed their time at Disneyland Park in Anaheim after the competition finished.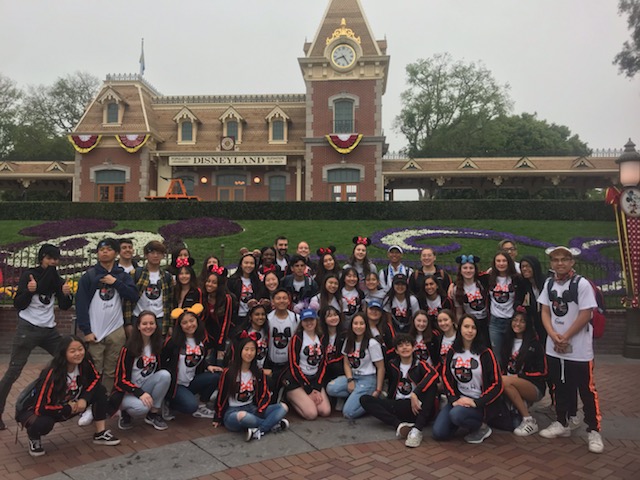 Sarinana added, "I sometimes forget that I'm not dancing alone. But then I remember that I have my whole team right next to me. Whether we win or lose, we are very proud of how far we have come and the only reason we have come so far is because we are a family."
"Nationals was an amazing experience and I couldn't be prouder of my team for all the hard work we've put in since the beginning of the year. I hope for many more fun times together with this team!" said dance team member Kelechi.