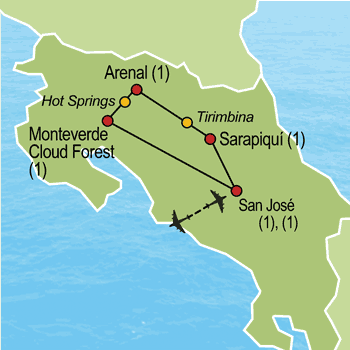 By Hiba Mohammed
Staff Writer | The Pacific Times
Picture zip-lining through the forest, surfing on the beautiful beach and learning about the environment in a meaningful way.
NP3 High is planning to provide an opportunity for students to experience and explore Costa Rica.
The Costa Rica will be NP3's first science discovery trip. It is being planned for Spring Break of 2020 which is March 17-27, 2020.
The 7-day trip is expected to cost $3,099, according to Daisy Vallesfino, who is organizing the trip and will be one of the teachers who will chaperone it.
"It's going to give students an opportunity to do practical science out in the field, so we will be in the rain forest, you'll also be doing activities like zipping lining through the canopy, surfing on the beach and white water rafting," said Robin Jones an NP3 high science teacher who's also helping organize the trip, "This trip will give students a chance to interact with the wildlife."
"This trip gives you a chance to earn three units from UC San Diego, that's even better than an AP course which only gives you one unit. This is going to be the trip of a lifetime!" said Jones.
For more information about the Costa Rica trip look out for any upcoming announcement for when the informational meeting should be taking place. For further questions contact Mr. R Jones or Mrs. Vallesfino.  rjones@natomasunified.org dvallesfino@natomasunified.org