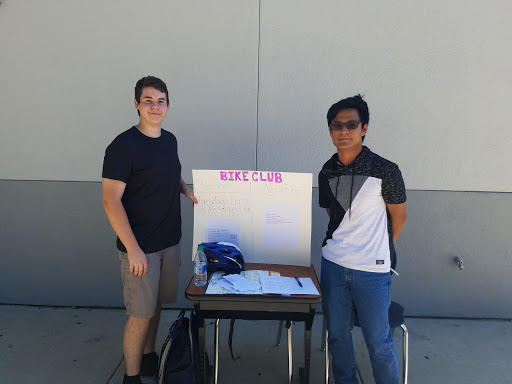 By Joel Padilla-Cuellar
Staff Writer | The Pacific Times
Bike Club is a new club where NP3 High students can ride bikes while socializing with their peers.
"That's really the main purpose," said co-founder Christian Martell, senior. 
Participants can also learn the proper safety procedures while out riding a bike.
As a group, members will come up with routes to take while out riding, plotting out specific places riders may want to visit, said Martell. Group rides will mainly be held in North Natomas, with a possible trip to downtown later in the year.
As for the riding pace, it's hard to go fast while chatting, so no one will be dropped or left behind.
"It's more of a social thing with a little bit of exercise," adds Martell.
Meetings are held every other Tuesday in Ms. Heather Higgins' room E-2, with one to two group rides a month.
For more information contact Martell at cmartell2002@gmail.com.