NP3 Community Split Over Impact of New Law
By Chim Unanwa
Staff Writer | The Pacific Times
A new law could mean an extra 35 minutes of sleep for NP3 high schoolers starting August 2022.
California governor Gavin Newsom recently signed Senate Bill 328, which will make California high schools start classes by 8:30 a.m., and middle schools by 8 a.m. It will go into effect at the start of the 2022 school year.
NP3 High currently starts the day at 7:55 a.m. NP3 Middle school would not be impacted by the change.
"I think (the change) a good step," states NP3 Spanish teacher Dulce Hernandez. "It would be more productive for teachers and students overall."
The decision may allow for high schoolers to get more sleep before starting the day, but it may also make things difficult for some students who rely on parents to get to and from school.
"If you start the day earlier, you have to extend it longer," said NP3 High principal Melissa Mori, adding this could make it tougher for students to participate in extracurricular activities such as dance team.
SURVEY SAYS
The Pacific Times conducted an online survey asking the NP3 community their opinion on the upcoming change. More than 88 percent of the 207 responses were from NP3 High students, 8.2 percent were from parents and the remaining 2.9 percent were a mix of NP3 teachers and staff members. No middle school students took the survey.
Survey results show the NP3 community is divided over the bill.
Just over half, or 50.2 percent, think the change is a good idea. While 26.6 percent believes the change is a bad idea, the remaining 23.2 percent reported they didn't think the change was neither good nor bad.
The opinions of students who took the survey varied widely.
The most common argument cited in support of the change was that it will give students more time to sleep. Those opposed to the change mostly argued that school would have to end 35 minutes later as a result.
"Students are going to say, well 'if I don't have to go to school so early, then I am going to stay up later'," one high schooler wrote.
"I'd say I could be in the middle, but I definitely lean more toward the bad side," replied one student. "Honestly it's just the kids making excuses when they say they aren't awake enough to pay attention in class. The kids who don't pay attention in the morning most likely won't pay attention later in the day. Changing the time will only be a hassle and leave less time during the afternoon to get things done."
While another added, "Waking up a bit later gives students brains a chance to wake up and be more rested and better at listening."
NP3 teachers and staff also weighed in.
"First period students are zombies," wrote one teacher. "7:55 a.m. is too early."
But, argued an NP3 staff member, "There are late students EVERY morning to school as it is —changing the start time will not change the lateness of these students. They will just stay up later each night and get to school at their normal late pace. Also, some students will be dropped off at school early so their parents can get to work on time. The parents work hours won't change just because school starts later. "
PARENTS' VIEWS
Parents were also somewhat divided on the matter.
One parent supporting the change commented, "Kids need time for sleep and a proper breakfast."
"Late starts mean late release times," wrote another parent. "Many kids have after school activities and working parents that this new bill may impact."
On the other hand, "The students will stay up as late as they want and parents will still have to wake them up just as early because they have to go to work," another parent responded.
As it stands, the current freshmen class are the only current NP3 high schoolers who will be impacted by the change.
For example, one student said, "I don't have an opinion because by the time this goes into effect, I will have been graduated already."
Added one senior, "…if you start later then you have to end later too, I wouldn't like that."
California is the first state in the U.S. to push back start times, so the true impact from this move are unclear.
"I think that when we try to legislate anything in education, it creates more problems for schools," Wrote one NP3 teacher. "Control of local start times should be placed in the hands of schools and districts who work with students not legislators."
In My Opinion
By Zara Afridi
Co-Editor | The Pacific Times
Even though it doesn't take effect until the 2022-23 school year, students all over the state have mixed feelings about a new law that requires high schools to start no earlier than 8:30 a.m.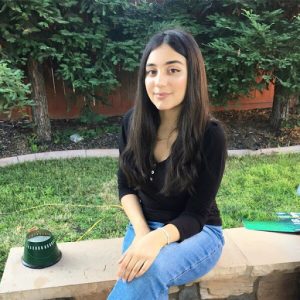 When I think of myself in this situation, I believe high schools starting after 8:30 a.m. is neither a good idea nor a bad idea. This issue has its own pros and cons and won't affect me either way because I am a senior.
Some pros about later start times would be:
Students will get the extra sleep they need. According to health physicians, teenagers need around nine hours of sleep each night.
Teens may be less likely to depend on caffeine to stay awake during the day.
Teens can be more alert during the school day and not sleep during class, which could improve their academic performance.
Reduces health-related issues that accompany sleep deprivation among teenagers.
Students will have time to eat a healthy breakfast in the morning.
Some cons about later start times would be:
Getting out later than usual, which will affect students who have extracurricular activities such as sports and clubs after school.
Not enough time for homework, since some students will come home even later in the evenings.
Teens will stay up even later at night if they know they don't have to wake up at an earlier time.
Affect working parents who work earlier than 8:30 a.m., just to drive their child to school.
Affect teachers who already work a busy schedule.
If I were not graduating, I believe this time change wouldn't affect me at all.
I would still have the same daily routine and schedule — waking up later wouldn't improve anything for me. A later start time would probably be good for me sometimes and bad other times.
As a student, I am also very used to the time my school starts now, which is 7:55 a.m.
Student On The Street
By Chim Unanwa
Staff Writer | The Pacific Times
California governor Gavin Newsom recently signed Senate Bill 328, which will make California high schools start classes by 8:30 a.m. The Pacific Times asked NP3 High students:
"What's your opinion on the new start time?"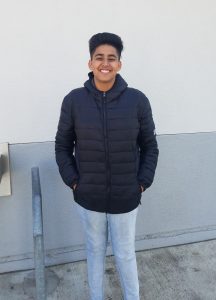 Hadeed Ajmal, 15, NP3 Sophomore
"So you go at 8:30 a.m. and you come back home at 3:30 p.m., it's just a 30 minute difference, not really big, not too small, it's just whatever."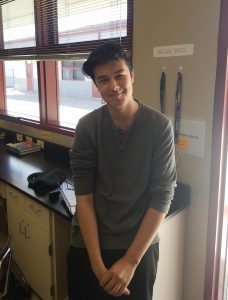 Charles Paltzer, 17, NP3 Senior
"For me, it's not gonna be effective, but I do have a little sibling who will be affected for it, so it makes me kind of think about how practical it is."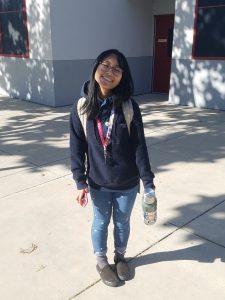 Jieleen Lomo, 17, NP3 Senior
"I think it's a really good step in the right direction of being mindful of kids that do need that sleep, and how they need that energy to kinda continue with their day."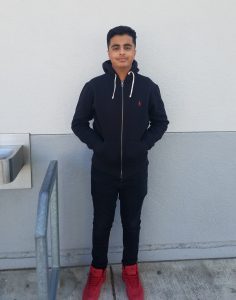 Anzar Mahmood, 15, NP3 Sophomore
"I'm for it, but at the same time, it's just 30 minutes, not that big of a difference to me because I usually get to school 30 minutes early either way."