By Maisha Mostafa
Co-Editor | The Pacific Times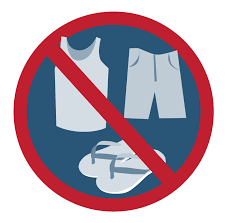 Based on reader feedback, The Pacific Times is doing a story about the school dress code.
We want to hear from NP3 students, parents, teachers and staff what they think about the current dress code. Please take our two-minute survey at http://bit.ly/NP3DressCodeSurvey
If you are interested in reading the dress code in its entirety, you can find it on page 55 in NP3's 2019-20 Family Handbook at http://bit.ly/NP3DressCode.
All responses recorded will be anonymous. If you would like to talk further with us as an anonymous source, please email np3highnews@gmail.com.