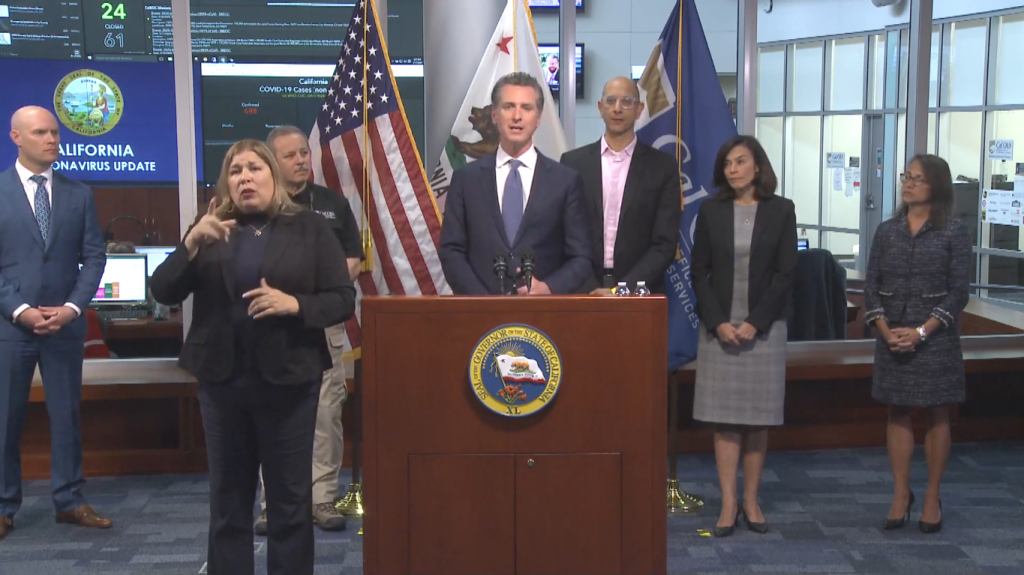 By Chim Unanwa
Staff Writer | The Pacific Times
As Coronavirus concerns increased, California Gov. Gavin Newsom and his Office of Emergency Services made an announcement on Tuesday, March 17.
"It's unlikely that many of these schools, few if any, will open before the summer break," said Newsom during the press conference.
Gov. Newsom explained that this announcement would help families plan around school closures during this State of Emergency.
Students will likely not be required to take standardized tests when returning to school, as long as a federal waiver being sought by California is approved.
While there is nothing specific in the guidance issued by the state, the college board has said they are working on a solution to do all AP tests online in May. All SAT tests have been canceled through June.
Gov. Newsom issued Executive Order N-26-20 on March 13, which ordered the physical closures of schools. However, schools will still receive state funding that will allow them to pay their teachers and provide distance learning.
A guidance article has been released by the California Department of Education which advises schools on how to provide distance learning, with several examples and explanations.
The Natomas Unified School District has asked its families to complete a survey about their access to technology which could be used for online lessons. Westlake Charter and Natomas Charter surveyed families before schools closed and have implemented some online learning already. Natomas Pacific Pathways Prep, which is currently on spring break, has not yet sent a survey.
---
Take the NUSD survey at: https://docs.google.com/forms/d/e/1FAIpQLSe-XOU0GY_IO5TXNcl7osYPndLihTiajJooiZh_GnOLZas_qQ/viewform
Read the guidance article on Distance Learning here: https://www.cde.ca.gov/ls/he/hn/distancelearning.asp
Several other guidance articles regarding COVID-19 are available here: https://www.cde.ca.gov/ls/he/hn/coronavirus.asp
Newsom's update on COVID-19: https://www.youtube.com/watch?v=fMeFyrWd1yI