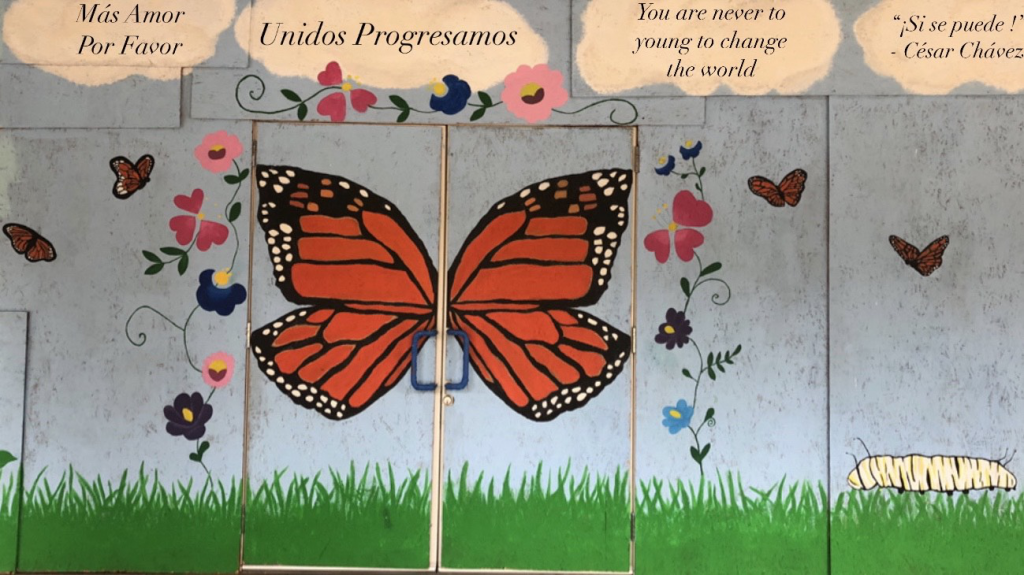 By Jack Fedor
Co-Editor | The Pacific Times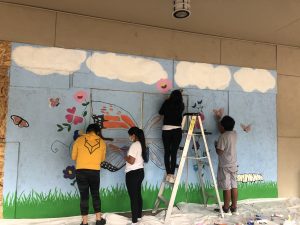 Over fall break NP3 High Latinos Unidos members painted a mural on boards covering the windows at Micheal Z Salon on 10th Street.
The boards were put up due to the vandalism of businesses last summer in downtown Sacramento, according to co-leader Jasmin Perez.
"The mural really stood for hope during this pandemic and it was so great for everyone to come together to create something that we had been planning for a couple weeks," said Perez.
Latinos Unidos decided to paint the mural because the business is owned by the family of Perez. The project began with a meeting the first week of the fall break to discuss what designs were wanted on the mural.
Two ideas were presented: one which showcased a relation between American and Latino culture and one which had butterflies. The butterfly design was chosen.
During that meeting it was also decided that quotes were to be showcased on the mural in clouds which would be at the top of the painting. The quotes in English and Spanish included "Más Amor Por Favor" and "You are never too young to change the world."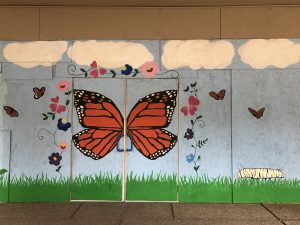 Club members had a chance to submit ideas for quotes via the club's Google Classroom.
The club met virtually for the second time and once again to brainstorm and prepare for painting which took place Oct. 6-8.
During these meetings colors of paint were finalized and club members signed up for a time to participate in the painting. Due to COVID-19, painting sessions were limited to four club members at one time. Club members practiced social distancing themselves when on the site of the mural.
The paint was paid for by the club's funds which had come from various fundraisers last school year, club adviser Dulce Hernandez.
"The mural was exactly what people were looking for during that time, many people stopped and talked to us and said they were astonished by the work that just a couple people/kids could do," added Perez.
The mural was later removed at the request of the city, according to Perez.