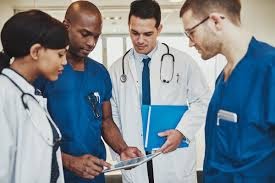 By Jireh Owen
Staff Writer | The Pacific Times
Members of the Student Medical Association are meeting weekly in the afternoon to get the chance to obtain insight and experience in the medical field.
This school year has been packed with surprises and changes due to the novel coronavirus pandemic. One of the huge changes includes digital clubs that have been happening at NP3 High. The Student Medical Association or SMA club is one of the many clubs which are meeting online.
The SMA club is a club that helps student members explore different medical careers. The club provides insight in the medical field and an understanding of each career from professional healthcare officials.
"In SMA, we will be looking at different healthcare careers as well as the different departments of healthcare," said SMA club president Nayab Mehmood.
The SMA club plans to have virtual care packages and guest speakers "from a wide range of healthcare departments to expose students to different medical fields and careers," said Mehmood.
There will also be student-led events "where they themselves think through, plan, and execute
an event of their choosing," said Nayab Mehmood. For example, members of the club are making slide presentations to bring awareness of COVID-19 and how students could play a role in helping others in need while taking care of themselves. There are even tips and advice that people can use to help stay productive during quarantine.
On some Fridays, medical doctors and associates from a variety of professions speak to the members at SMA club. The guest speakers give insight and information of what it's like to be in their professions, such as a dentist or an optometrist. So far, there have been two guest speakers. Dentist Julia Troung and optometrist Tran Bianconi.
There was positive feedback about the speeches from our guest speakers. Jack Fedor and Dulce Osorio thought that the speech from Bianconi "was very informative" and "engaging." The presentations from Dr. Bianconi and Dr. Troung gave Fedor, Osorio, and Mehmood a better perspective of what the fields of optometry and dentistry are like. They learned the journey of becoming an optometrist and a dentist. They also learned that optometrists are required to have an education in a variety of medical fields because many of the human functions affect the eyes.
According to a junior named Sabrina Sultan, she is interested in the medical field of becoming an anesthesiologist or a dermatologist. Stefan Susu said that he is "interested in becoming a successful surgeon in the future." Alyssa Rose is interested in becoming a psychiatrist and in helping people. As for their opinions of the SMA club, they think that the club has been doing a terrific job of managing the club efficiently by providing useful context of the medical field through the presentations of the guest speakers. As stated by Nayab Mehmood, "…through guest speakers, these aspects may include how to reach a specific profession, the pros and cons of the profession, and additional tips that speakers may be willing to provide." Alyssa, Sabrina, and Stefan also said that the SMA club is doing an exceptional job by updating the members of upcoming events. All of them are intrigued in learning the different aspects, professions, and expectations in the medical field.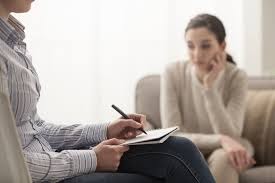 It's not too late to join the SMA club. SMA club meetings occur every once in a while on Fridays at 2-3 p.m. For more information, contact the president of the club, Nayab Mehmood at nm9344@nusdk12.org and nayaba242@gmail.com for more information. Or the vice president, Shreeya Anil at sa2298@nusdk12.org and shreeya13@gmail.com. If all else fails, please get in touch with the club "adviser," Daisy Vallesfino at dvallesfino@natomasunified.org for additional information about the SMA club.