By Nayab Mehmood
Staff Writer | The Pacific Times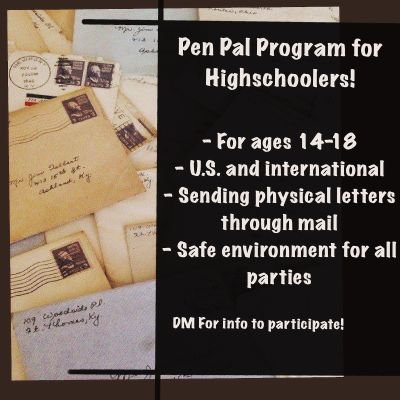 One NP3 High senior hopes to improve the mental health of high school students during the pandemic by starting a pen pal program.
"The purpose (of the pen pal program) is to help students during this social distancing period to safely make new friends and learn about other cultures," said Karina Twergo.
Twergo said students who participate in her pen pal program may have pen pals from the U.S.A or from another country. The program is part of her senior project.
At NP3 High, senior projects are meant to engage students in taking action on issues of concern.
"The issue of concern is the mental health of students," Twergo said. "(The program) will connect people from our school to other states allowing them to make friends and see new perspectives which is important for our country right now."
If interested, students can email Twergo at kt8892@nusdk12.org. They may then have the opportunity to share information about themselves and any preferences they have for where their pen pal is from. This information will then be used to match students with pen pals.
As of now, there is no deadline by which students must express interest in participating in Twergo's program. The program has not yet started.
"I am working out how to make it safe for NP3 students," said Twergo. "This includes how I will get the pen pal letters to them as well as how to make sure the out of state recipients are safe to interact with. I personally contact every potential pen pal not from NP3 to verify they are a high schooler."