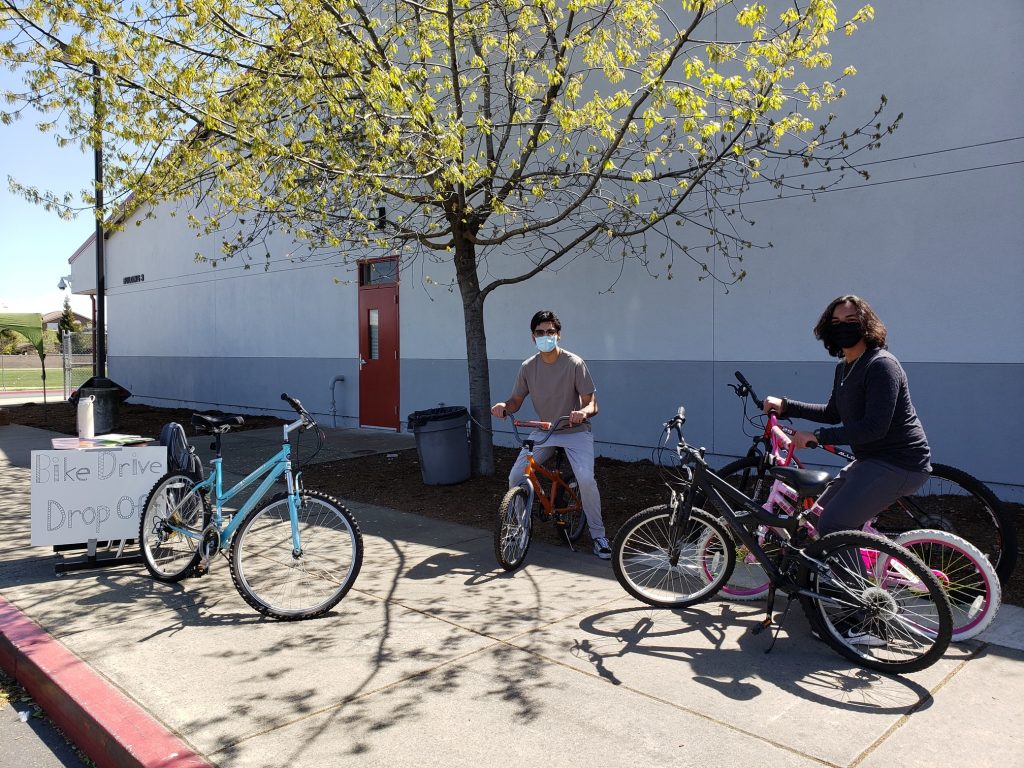 By Krista Chouang
Staff Writer | The Pacific Times
Rudy Chavez and Sukhman Singh are working together to create sustainable transportation at NP3 High School using a bike share program.
What began as a service project for Chavez and Singh in fall 2020 of their junior year, is now their senior project.
"We wanted to jump on this while we had the chance, since everyone was saying that this was a good senior project idea," said Chavez. "As I began to work on this, it became a passion project, and I don't want to see this get put to waste. I wanted to see something that's actually beneficial for the community come to fruition."
The senior project started out as a service project for a SMUD competition. The main objective was to make a creative solution to impact sustainable transportation. Their initial idea was to set up a farmers' market at local parks, but upon realizing this was not achievable within their timeframe and budget, turned to making a bike checkout system.
Chavez believes that integrating bikes into Natomas transportation is vital.
"Natomas, if you've seen the streets, is just a lot of roads, no sidewalks," said Chavez. "Lots of carbon emissions, all fields and empty planes, so people have to drive if they want to get anywhere…if we give students the ability to be mobile and not bound by a car, not only do we create more free time for students, we create a cleaner humanity, a better place to be."
Both partners have roles and responsibilities in the project. They both discuss the plan of the project and hurdles that would be faced. Chavez is the builder who ensures that the plans are executed, which includes manufacturing the bike locks and stands and fixing the bikes. Singh is in charge of communication and organization, which includes meeting with school administrators or project managers.
The goal of this project is to create free and more environmentally friendly transportation for school purposes.
"Our really big stretch goal is our automation," said Chavez. "We want to make sure this lives long past our high school life, and a big part of that is automation, since no one's gonna keep this up forever."
So far, the juniors have created a bike stand to hold all of the bikes, a prototype bike lock, blueprints, and ways to integrate the lock into the bike stand. The bikes are currently being stored in a classroom on campus. The bike stand and bike locks are handmade, and the boys plan to fix the bikes up themselves. They also plan to bring the Bike Doc to NP3 to encourage students to get their bikes fixed in hopes of students using their own bikes more.
The juniors are still working on choosing and programming their method of communication.
"We hope to develop an app and put bike locks to make it easier to use," said Singh.
Additionally, they are working out the legal documents to ensure that students don't get hurt, and that if they do get hurt, the program is held responsible.
The pair have also achieved their goal of collecting five bikes through the NP3 Collaborative Donation Drive to begin the beta testing of their project. Over time, they hope to collect more bike donations.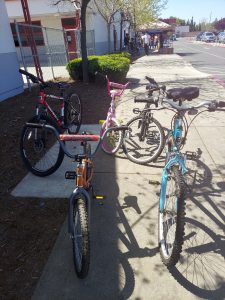 "I wanna try taking this as far as we can," said Chaves. "If we were able to do this next year during actual senior year, if we were to keep on adding on to this, we could expand our fleet and it would make Natomas a more bike-friendly community."
Chavez said their next steps in the project are to fix up the bikes, have students test out the checkout system, and to finalize the legal documents.
However, there have been some obstacles in the way of their progress.
"One major problem would be security. Practicality," clarified Chavez. "We don't want people's bikes to get stolen, we don't want people to get hurt, so it's mainly having to overcome those obstacles and having to engineer a solution."
As a result, they have created a bike lock for the bike stands at school, but they will be buying bike locks for each bike so they don't get stolen while parked at other locations. To decrease injury, the juniors are asking for helmet donations.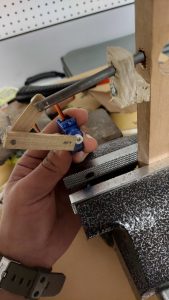 "Helmets," answered Chavez when asked what kind of donations they need. "Any bike parts that people wanna donate, bike repair kits–those are always amazing, since, y'know, it's gonna happen, students are gonna break their bikes and we have to have the stuff to repair them. And support. We could really use it."
Over the 2021-2022 school year, they hope to have people testing out the system.
"Once we have testers, we have feedback, we can improve, we can design, and not only can we implement that immediately, because, y'know, we wanna finish this up, but it also allows us to show the school and whoever's looking at our senior project that we aren't done," said Chavez. "Whoever wants to take this on next, there's still a lot of work to do and a lot of stuff they can do."
Singh adds on, "We hope by next year we have a working bike sharing system so that any registered NP3 student can use the system."
Chavez said that although he and Singh hope to finish the project before graduation, they acknowledge that there are always going to be improvements to be made. To ensure the bike checkout system stays active and constantly improving, they plan to pass this project on to a new team of students once they graduate.
"Things like these, they don't finish," said Chavez. "And that's a good thing, there's always more bikes to get, there's always more people to help, and that's kind of what we have to do as a community, to help each other."
Chavez said that by giving students a mode of transport, this project can inspire other students at other schools, and this project can become the blueprint for Natomas to become more of a biking community than a car centered community. While he does hope this bike checkout system expands to other schools, he will be focusing on integrating the system at NP3 first.
"When we first began this, I personally didn't think this was gonna be done," said Chavez. "I thought we'll give it a shot, do as much as we can, and if we fail, we'll tell them what we learned. If we succeed, well, I didn't think that far ahead. It's hard to believe how much you think you can't do, and the feeling is amazing when you actually see what you got done."