By Krista Chouang
Staff Writer | The Pacific Times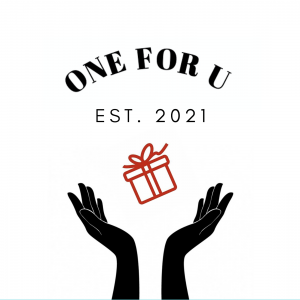 A group of NP3 High freshmen started an organization this month called "One For U" to send care packages to those in need, starting with the homeless.
"One For U" is an organization which operates outside school, led by seven members: Dishita Rikhi, Bernadette Sembrano, Komal and Krisha Sharma, Kritika Gosain, Shambhavi Singh, and Naqiya Aalam. The organization is supervised by Rikhi's father, but the freshmen are in charge.
The organization's name came from the saying "one for you" whenever someone hands out gifts.
The idea for this organization was originally Rikhi's, but came to life over a call with the seven of them. The group has planned to take action over the summer, collecting donations through their GoFundMe.
Their purpose is to create care packages, starting with homeless people. They will be donating to Loaves and Fishes to distribute those care packages. Later on, they hope to be able to expand and donate to nursing homes, foster care homes, and more places.
Their first goal is to create at least 100 care packages over the summer, which would require at least $3,000. However, they have a goal of $6,000 overall to collect through donations in order to keep their organization running and be prepared for future goals.
So far, the group is encouraging donations through their Instagram account @one_.for_.u and advertising to their fellow classmates. They hope to use different fundraising methods when the COVID-19 pandemic is over.
The group wanted to start this club for a variety of reasons.
"We wanted to give back to the community, and we also wanted to have good college applications," said Krisha. "So we were like, 'we should just start this,' something we can do to give back to the community and something we can do with all of our friends."
The items they plan to include in the care packages are food, hand sanitizer, masks, feminine hygiene products such as pads, tampons, and razors, clothes for all ages, blankets, diapers, toothpaste, toothbrushes, socks, beanies, sunscreen, and baby food.
"If people are willing to help the community, that's amazing. We're just hoping to reach our fundraising goal and start sending the care packages," said Rikhi.
Donate at https://gofund.me/da0234e8 and follow @one_.for_.u on Instagram for more updates.