By Akshaj Mehta 
Staff Writer | The Pacific Times
For students across the United States, learning in-person has resumed in some format in various different areas, a school among them being NP3 High School.
NP3 freshman class and middle school returned to campus on April 5, while sophomores, juniors, and seniors returned on April 12. Currently, NP3 High School is on a hybrid schedule, with most students doing two days a week of in-person learning.
NP3 Deputy Director Sharon Maccini said of the 164 students in the freshman class, 66 attend classes in person. But that number fluctuates some days, she added.
In the total of NP3's student population of high school, 40% of students returned to on-campus learning.
"We are still in a pandemic, and some students are concerned, and it is more challenging to come to a new school. It's been a different year. I think most of them stayed home because of family decisions," said Maccini.
Childcare and responsibilities could also be another factor, according to Maccini.
"The numbers are much higher in elementary and middle. In high schools, it's a little less. Part of it is childcare, and high schoolers are comfortable and responsible for their learning. I think they had their choices this time for what (students) were comfortable with," said Maccini.
Charanjot Dhami, a new freshman to NP3's high school, is enjoying in-person learning. This is his first time on NP3's campus as a student because he did not attend NP3 Middle School.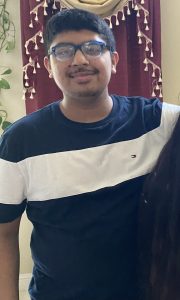 "I like it. It's not too big or confusing, and it takes a little while to get used to," said Dhami.
Dhami found his advisory class very important to him during distance learning, as well as in person learning.
"When I first started, I was nervous about distance learning. I didn't know many people. I was also quiet in breakout rooms. I've gotten to know people in advisory, and it has helped build relationships," said Dhami.
The transition between distance learning to in-person was smooth, according to Dhami.
"The first week was kind of confusing, and we had extra work time after school,"  explained Dhami. "You get used to it."
Dhami said he also enjoys the fact that you can get help easier in person during class.
"I like the fact you can get help easier. Sometimes the classes you have, (teachers) can be in class supervising so you can get help from them," Dhami said. "It's easier to get feedback."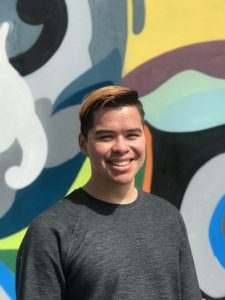 Alejandro Chan-Artiga is a new  teacher at NP3, and this is his first year teaching as well. He did not see his students in person until April 5.
"It was a very emotional experience; I wanted to be a teacher for a long time. Teaching from a classroom by myself was lonely and dark and hard. It was a bit of a culture shock, it was so different. I wasn't crying or anything but thinking about my day it was very powerful. Made me appreciate students so much more", explained Artiga.
Chan-Artiga loves being a part of the NP3 High community and is happy to be a teacher here.
"I really love the school, the students, it's been great. I feel very blessed and lucky to work here. Distance learning was very hard, but I feel like I was supported as a new teacher, especially the science department and Ms. Mori," said Chan-Artiga.