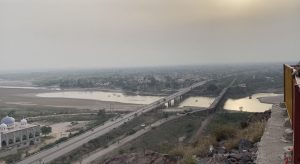 By Hadia Ahmad
Staff Writer | The Pacific Times
Traveling through Pakistan during a pandemic revealed why the country's COVID situation has dramatically worsened.
My name is Hadia Ahmad, a 14-year-old freshman. I recently traveled to Pakistan alone during a pandemic.
My trip was originally from March 5 to April 3. My flight was a total of 21 hours with one stop in Doha, Qatar.
In the San Francisco International airport, social distancing was enforced and hand sanitizing stations were available. For the most part, everyone was six feet apart and wearing masks. A negative COVID-19 test was mandatory to check-in and board the plane.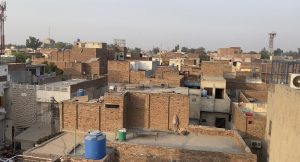 After passing the security gate, I saw that there were many people on the flight. All of the staff members were wearing gloves, masks, and goggles. As I settled into my seat and looked around, I noticed the whole plane was filled. Not one seat was empty. Masks were mandatory for the whole flight.
After a long, tiring flight, we finally landed in Doha, Qatar where COVID-19 protocols were very strict. Every other chair was closed off so travelers couldn't sit close to each other, even families. Everyone, in a way, was socially distant.
After a three-hour wait, I boarded my next flight. Similar to the previous flight, everyone wore their masks, the plane was full, and all staff members were fully masked. On both flights, passengers were given small sanitation bags that included gloves, hand sanitizer, wipes, and masks.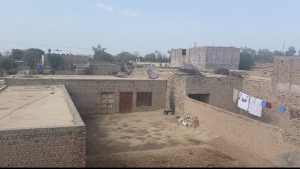 Finally, after traveling for what seemed like ages, I arrived at my destination: Lahore, Pakistan. When I landed, I saw no social distance and everyone had masks on, but by my guess about 70% of people had it on their chin instead of properly wearing it.
After I claimed my luggage, I went outside to hundreds of people all squished together, not wearing masks, waiting for their families.
After I got picked up by my aunt, we stopped at a shop on our way home. I entered with my uncle and there was a sign outside of the shop that read "masks mandatory." I later found that not even the shop workers had masks on; it was like there was no pandemic.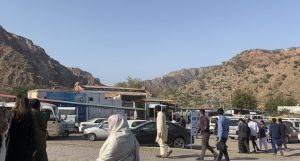 For the duration of my trip, everywhere I went I noticed that it seemed like nobody cared about the virus. It was as if it didn't exist. At the time, only schools and shopping malls were enforcing wearing masks, but besides those two locations, no one wore a mask that I could see. In fact, they would constantly ridicule people who were seen wearing masks.
No one was taking it seriously. Midway through my trip, the police got more strict as COVID-19 cases spiked. The government gave an order that all shops, malls, parks, and more had to be closed by 6 p.m. Pakistan Standard Time. A week later, when people were not following this order, the police began hitting people with sticks to try to get them to listen.
During this time, I visited my dad's village in Gojra, Pakistan. The pandemic in the village was very different from the pandemic in the cities.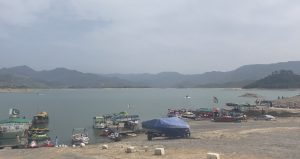 In the city, everyone is so close together. They worked together and gathered in huge stores and could contract the virus at any time, whereas in the villages, all houses were spread apart and it was very spacious. Everyone in the village were isolated, and the majority of the jobs don't require human contact. Additionally, people living in the village seemed to have a very strong immune systems, considering none of their food is sanitized and dust is always flying into their mouths and food.
My grandparents received a message saying they can come to get the COVID-19 vaccine, so they both went. They waited five hours and came back with no vaccine because the clinic was so busy that they never got their chance. This cycle continued for three days until finally, they got their vaccine.
Flights were starting to get canceled and to make sure my flight was 100% confirmed my stay was extended to April 13.
Around the time I left, everything was shutting down and the government was taking more control. I feared that my flight would get canceled, but thankfully it didn't.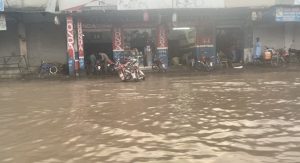 After I came back to Sacramento I was relieved to know that everything was getting so much better here. So many people had gotten the vaccine and it was becoming safer to go out.
Meanwhile in Pakistan, everything is currently shut down and COVID-19 is so bad that hospitals are running out of beds, oxygen, and vaccines.
The government is trying to take action, but the people of Pakistan are not listening. I feel the Pakistanis are careless, and when asked if they are scared of COVID-19, all of my relatives, friends, everyone over there had the same mindset and I heard them say "everyone is going to die one day, we have no control over it."
The government has now sent military troops on the roads of Pakistan so now people are getting more scared and listening more.
COVID-19 is horrific in Pakistan, but as more and more people take precautions, the situation should improve.