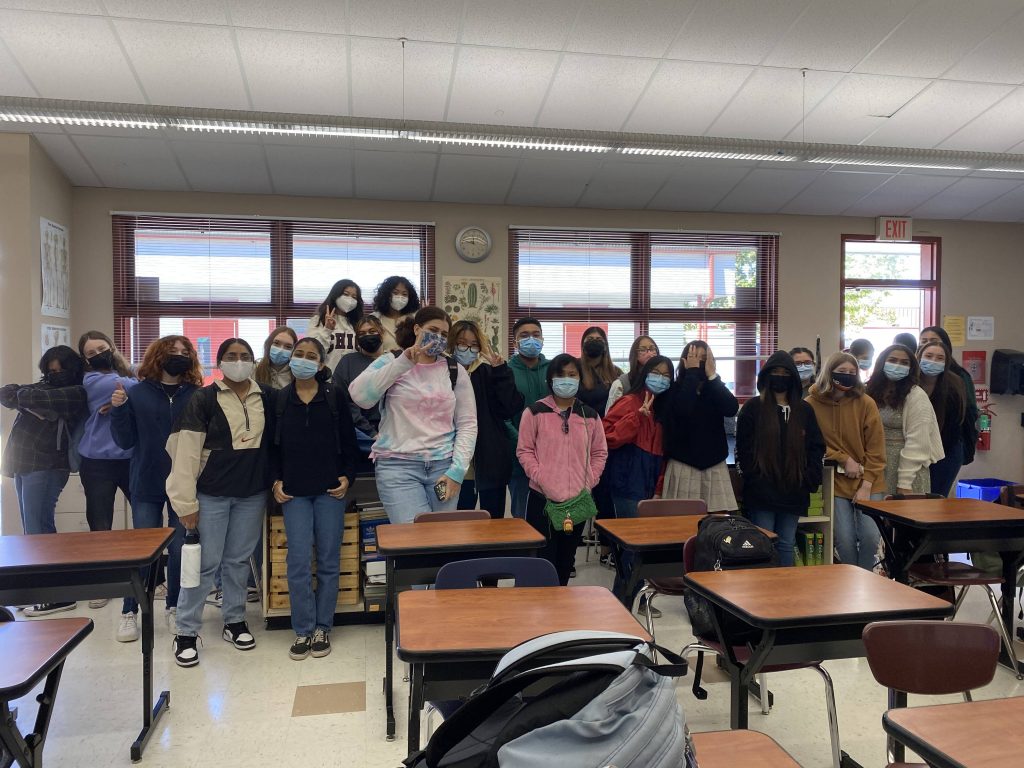 By Alexis Kobane
Staff Writer | The Pacific Times
The Animal and Environmental club is one of NP3 High's newest clubs this year. The club's goal is to find ways to help the environment.
According to the club advisor Daisy Vallesfino, "Students' care and attention to the environment has grown. They cared enough to make this official." Students also wanted to get others involved. The club currently has around 15 to 20 members.
Lindsay Milcuni, Azita Huerta, Kaitlyn Tamondong, Rochelle Chiaverini, and Cynthia Tejada are the club leaders.
In the weekly club meetings, students come together to discuss ways they can give back to the environment no matter how big or small.
The Animal and Environmental club held their first "giving back" event after school on Monday, Oct. 25 to pick up trash at Blackbird Park.
Vallesfino says that her favorite part of the club is, "Seeing this many people care about the environment. To see this generation start caring about the environment is amazing."
The Animal and Environmental club meets every Monday during the first 15 minutes of lunch with Vallesfino in room F-1.