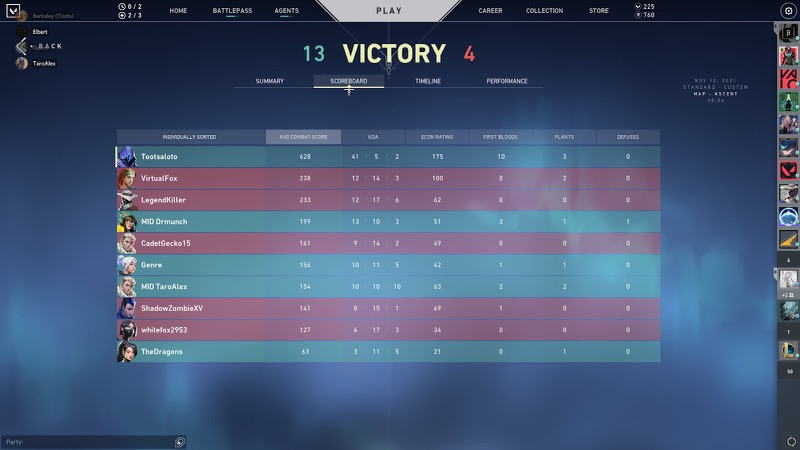 By Jack Fedor
Co-Editor | The Pacific Times
NP3 High this school year has started an esports team which competes in the National High School Esports Team in multiple games.
NP3 High currently has three esports teams which compete in Valorant, Rocket League and Chess.
The Rocket League and Chess tournaments are being sponsored by the North American Scholastic Esports Federation which makes the tournament free for all students.
The North American Scholastic Esports Federation is on a mission to provide opportunities for all students to use esports as a platform to develop STEAM-based skills and social emotional attributes such as communication, collaboration, and problem-solving abilities needed to thrive in work and in life according to the organization's website.
The Valorant team's members however were required to turn in a payment of 40 dollars in order to participate in the tournament.
Each team consists of one to six players depending on how many players are on a team in each game. Some games are having difficulties with recruiting players which have delayed or even not allowed them to compete in the fall.
Each team in the fall is playing in the Fall Major tournament which is a qualifier for the national championship in May. In May the top four teams in each game from the Fall Major and Spring Major will compete in Dallas, Texas for 150,000 dollars in scholarships.
There are additional prizes which are available and the top team in each seasonal tournament will be awarded 1,000 dollars per player in prizes.
The coach for this season is Donald Lowery, who teaches Computer Literacy, Computer Programming and AP Computer Science Principles.
Valorant is a 5-v-5 tactical shooter with multiple agents/characters possessing unique abilities. The main game mode is search and destroy, where the attackers try to eliminate all the defenders or plant the spike, commonly referred to as a bomb, and have it detonate, while the defenders have to defuse the spike or eliminate all the attackers. There are generally 25 rounds with the first 13 winning, there are cases of overtime where teams are required to win by two.
Rocket League is a game in which two teams of players use cars to put a ball in a goal. The game lasts for five minutes and if the score is tied an overtime period is played.