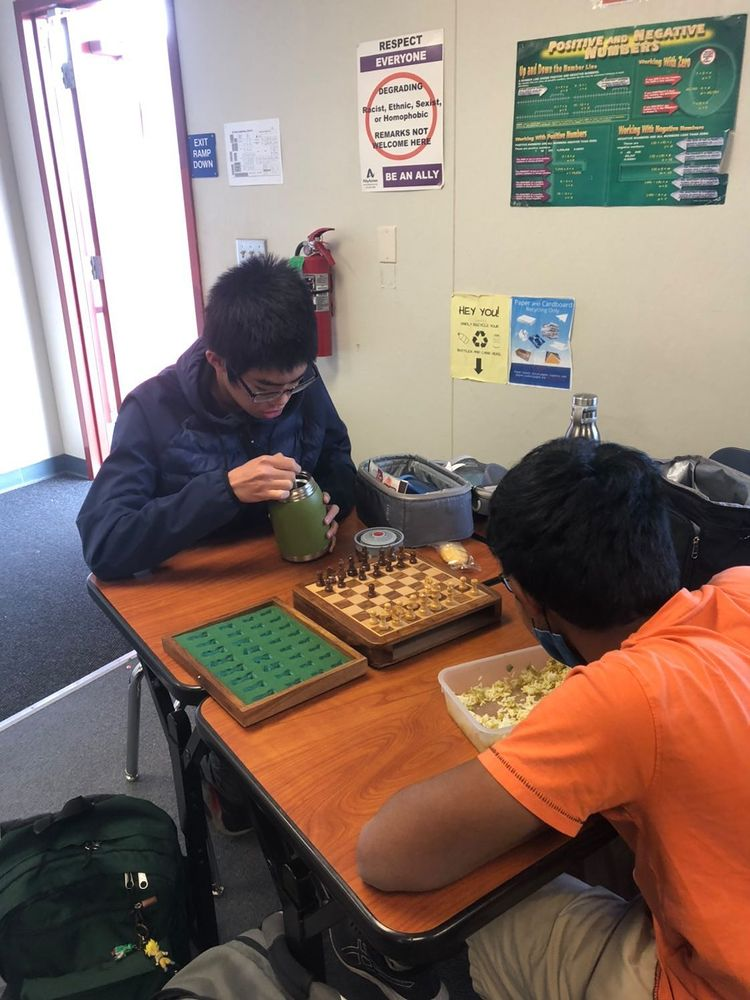 By Tayeb Rahman
Staff Writer | The Pacific Times
Chess club is a brand new club led by Tahasin Rahman and Ali Mussa. In chess club, students gather to play chess, have fun, and improve their skills.
"I enjoyed playing chess and wanted to create a space for people to improve their skills or learn chess," said Tahasin Rahman, chess club president. The vice president of the chess club is Ali Mussa.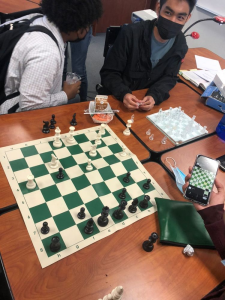 Some people use boards that they bring from home and some play on their Chromebooks. Students challenge each other and get better.
The club members are planning a tournament that will take place during lunch. Students that wanted to participate, signed up on Tuesday. The club plans to improve the skill of students by holding more tournaments and teaching chess to those who don't know it yet.
Meetings are held every Tuesday at lunch at Max Tyshchenko's classroom in G-4. For more information, contact Tahasin Rahman tr9466@nusdk12.org or Ali Mussa am8981@nusdk12.org.