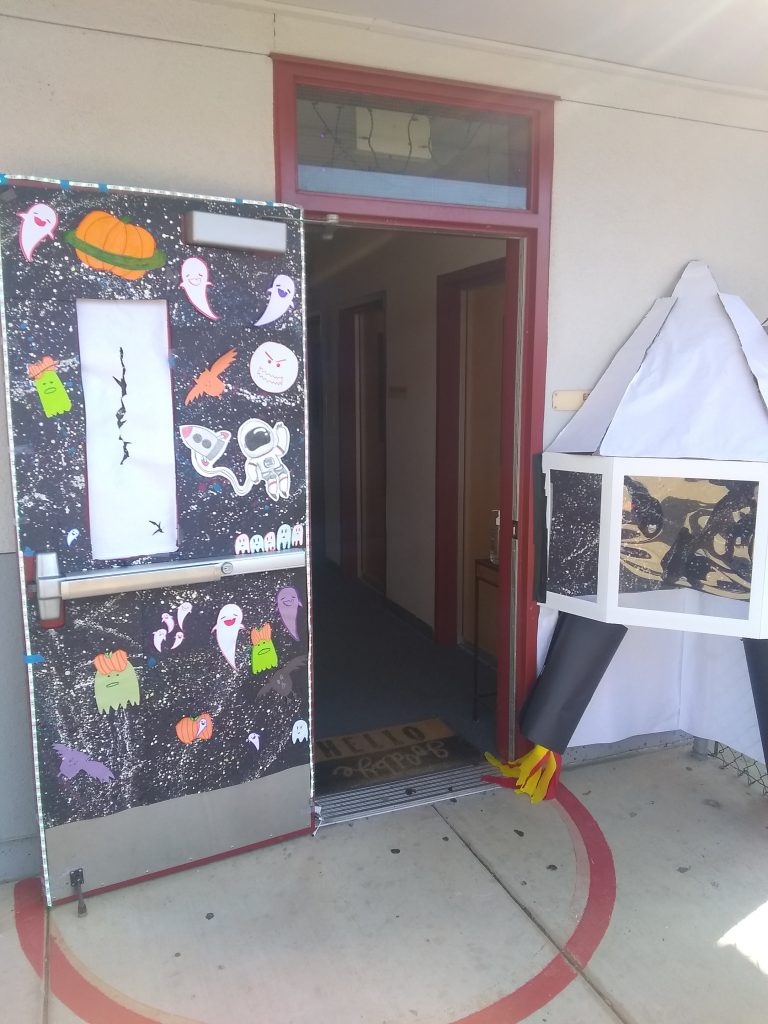 By Jack Fedor
Co-Editor | The Pacific Times
NP3 High students took part in grade level competitions in order to earn Pirate Points in the last week of October.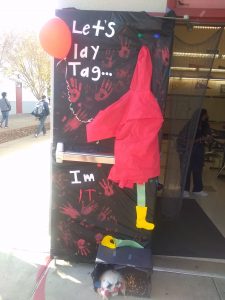 A total of 250 Pirate Points were awarded for each of the two events; 100 for first place, 75 for second place, 50 for third place and 25 for fourth place.
Oct. 25 NP3 High students attended school in their pajamas while also bringing other items such as stuffed animals. Seniors took first place, followed by juniors, sophomores and freshmen.
Oct. 26 NP3 High students dressed up to represent a decade or century. Seniors took first place, followed by juniors, sophomores and freshmen.
Oct. 27 NP3 High students dressed up to represent their culture as clubs such as Sikh Honors and Service Society encouraged their members to represent their culture. Seniors took first place, followed by freshmen, sophomores and juniors.
Oct. 28 NP3 High students dressed up as formal as they wanted which replaced a different spirit day which was planned. Seniors took first place followed by freshmen, sophomores and juniors.
Oct. 29 NP3 High students dressed up with a Halloween costume which in the first advisory class of the day the spirit numbers were counted. Seniors took first followed by juniors and sophomores in second and freshmen came in last.
All week long students worked on decorating their advisory doors. Decorating was allowed until the end of the day on Oct. 28.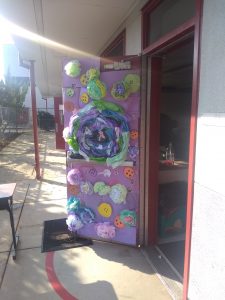 Also on the morning of Oct. 29 doors were judged by Victor Zerpa, Melissa Mori, Rosalie Ness and Nancy Kidd. There were four different categories which were graded.
Student Government president Rachel Long clarified the four categories which were judged with an exclusive interview with Pirate News Network, NP3 High's weekly video recap.
"The four categories are adherence to theme, creativity, door completion and overall effort," said Long.
Extra points were given if a grade had their class color on their advisory door.
The top door according to the judges was Daisy Vallesfino's haunted mansion theme which was awarded full points for all four categories.
The top door for the seniors was Laura Seglitz's which while preparing for the competition, a fog machine was used inside the classroom that sounded the school's fire alarm after school on Oct. 28.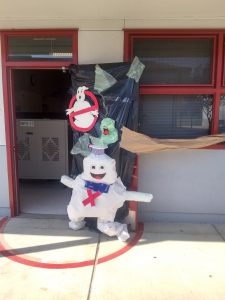 The top door for the juniors was Casey Harris' door which was themed around a spooky forest.
The top door for the sophomores was James Felt's door which was themed as a graveyard.
The top door for the freshmen was Kim Knestrick's door, which was themed around Ghostbusters.
Each advisory who was nominated as a top advisory was awarded with star bread on Nov. 3 during advisory and Vallesfino's advisory was awarded with a certificate of achievement.
Other door themes included "The Nightmare Before Christmas", a witch theme, "Coraline" with buttons leading to the advisory door, a reference to the film and a joke based upon NP3 Dean of Students Shawn McGuire.
Seniors took first place in the Pirate Point competition, followed by juniors, freshmen and sophomores.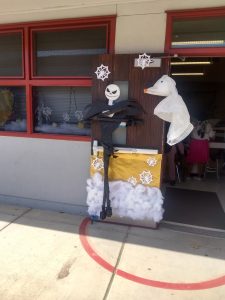 At lunch there was music and a table which distributed raffle tickets which were pulled on the Nov. 1 session of student government for three winners to be awarded a ten dollar Starbucks gift card.
Freshmen Jianlin Yu and Marsia Dessel and junior Aleeza Aamir were winners of the contest and were awarded with their prize during the morning session of advisory on Nov. 1.
There was to be a costume contest for a basket full of candy, but that competition was cancelled as Student Government no longer wanted to host the event.
During the afternoon session of advisory on Oct. 29, NP3 Elementary students came around to NP3 High classrooms to participate in trick or treating, following a costume parade in Blackbird park, behind NP3.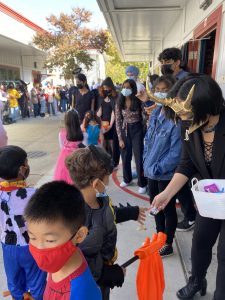 NP3 Elementary principal Marcie Dart thanked NP3 High students for allowing elementary students to come to their advisories as some students had not been allowed to trick or treat before and said it will be a memory that the elementary students will remember.
Following October the Pirate Point standings have seniors in first with 600 Pirate Points, Juniors with 400 Pirate Points, Sophomores with 375 Pirate Points and Freshmen with 325 Pirate Points.
While this was NP3 High's first ever door decorating contest, this was the first weeklong spirit week competition since the previous spirit week took place in March of 2020.