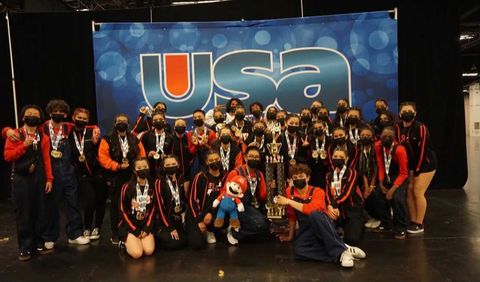 By Jack Fedor and Krista Chouang
Co-Editors | The Pacific Times
Auditions for the upcoming 2022-23 NP3 High dance team are to begin on April 25.
NP3's Dance team is having auditions for students in Grades 8, 9, 10, and 11 following the team's successful competition season. Students are to fill out an audition packet prior to April 25 and to attend auditions from April 25 through April 29.
For the first four days, auditions will begin at 4 p.m. and end at 6 p.m. in the gymnasium where dancers will learn a routine. On April 29, dancers will be given a number and a group, and are free to leave after their group performs the routine.
Competition season for NP3's Dance team concluded as the Dance Drill and All Male routines won first in the national dance competition open division last month at Anaheim Convention Center.
"In the dance and drill competition, our overall energy was really good and showmanship was good as we won an award. We ended up in a place that was similar to before," said senior Daisy Cheng.
The Novelty, Small Hip Hop and Large Military routines also won third place in the championship division.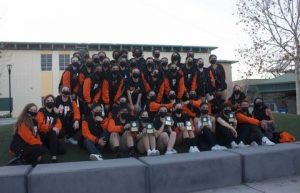 "I'm really happy with all the passion and hard work that the dancers and coaches put into each of our routines," said sophomore Stephanie Labang. "The joy I felt watching each of our routines at nationals is indescribable. I'm just grateful that we had the opportunity to perform in-person for various audiences this year."
Prior to nationals, multiple routines performed by the NP3 High Dance team won first and second place at competitions.
NP3 High's Dance team finished first in every routine during their competition on Jan. 29 at Homestead High School.
The team finished first in the All Male, Dance/Drill, Small Hip Hop and Large Military routines and placed second in Novelty on Feb. 5 at Bella Vista High School.
At the state competition, the team also finished first in All Male, Large Military and Dance/Drill and second in Small Hip Hop and Novelty on Feb. 12 at Monta Vista High School.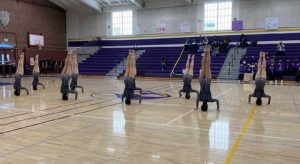 Each group that received a score of 85 or higher at the regional or state competition qualified to compete in the championship division at the national competition.
"As much of a threat they are on the floor, they are as well off the floor and I really like how they interact with other teams," said head coach Laura Sieglitz.
Audition packets are available for pick up from advisory teachers or from Sieglitz's classroom G-5.