By Nathan Gonsalves
Staff Writer | The Pacific Times
NP3 High Students participated in a mock election on April 29, 2022.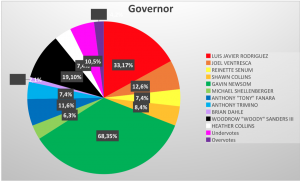 All students were eligible to vote and 194 ballots were cast.
For the governor position, Democratic incumbent Gavin Newsom, won with 35% percent of the vote. Green Party candidate Luis Javier Rodriguez was the runner up with 17% of the vote.
Democratic candidate Shirley N. Weber won the position of Secretary of State. She claimed 34% of the vote with runner up, Green Party candidate Gary N. Blenner, getting 19% of the vote.
The race was for attorney general was close with Democratic candidate Rob Bonta received 29% of the vote while Green Party candidate Dan Kapelovitz earned 27% of the votes.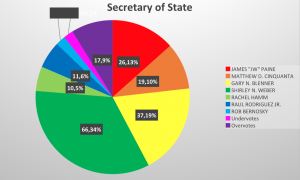 Incumbent and Democratic candidate Senator Doris Matsui won the District 7 senate seat in a landslide victory. Matsui obtained 61% of the votes while her opponents Republican candidate Max Semenenko and Democratic candidate Jimmy Femgem each earned 16% of the vote.
Democratic candidate for state assembly Stephanie Nguyen won for the District 10 seat in another close race. Nguyen got 27% of the vote and Democratic candidate Eric Guerra claimed 23% of the vote.
Jim Cooper easily claimed the position of Sacramento County Sheriff defeating his only opponent Jim Barnes. Cooper got 62% of the vote while Barnes earned 31%.
Finally, NP3 students voted in support of Measure C, which would have the Sacramento County Vehicle Abatement Program and associated vehicle registration fees to be extended for a ten-year term.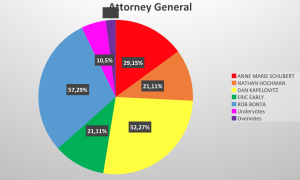 Similar results were seen in the other schools that participated in own mock elections, with a few notable differences.
At Grant High School, the position of governor ended in a tie between Newsom and Javier Rodriguez. Student at Grant High also voted for Guerra for the assembly District 10 with Guerra defeating Nguyen with 25% of the vote to her 24%.
A comparison of all 17 Sacramento County high schools that participated in mock elections were also similar to NP3's results with only slight numerical differences.
There was not a significant amount of under votes or over votes in NP3's mock election.