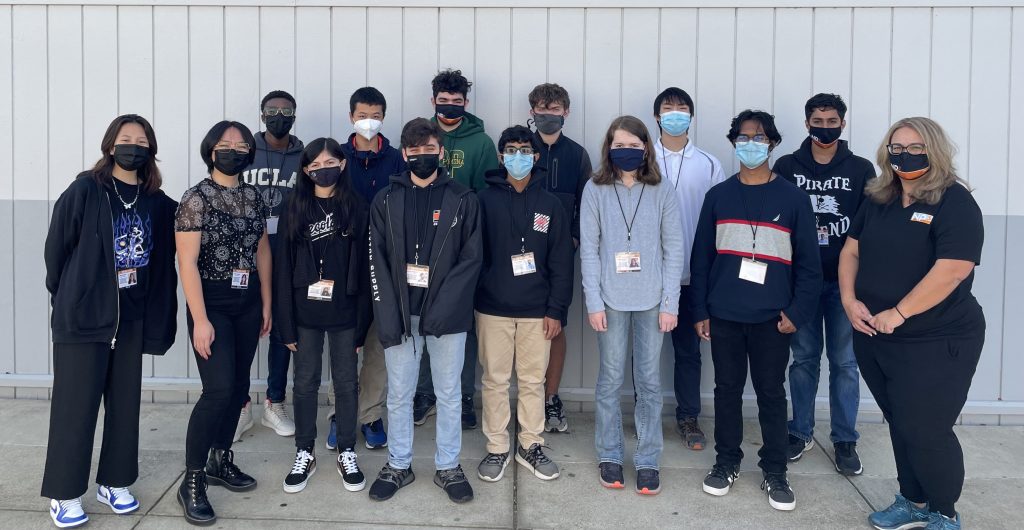 By Alexis Kobane
Staff Writer | The Pacific Times
NP3 High's journalism club is recruiting new staff members for the 2022-23 school year.
Writing articles for The Pacific Times allows NP3 High School students to write about their school and their community.
Staff writer Nathan Gonsalves was one of many new writers in the 2021-22 school year
"I joined journalism because I enjoy writing and I thought it would be a way to enhance my writing skills," Gonsalves said. "I also wanted to join clubs of any kind, but also something that I would enjoy."
Krista Chouang, a co-editor for The Pacific Times, is in her second year of being a part of the journalism team. She first joined when her sister was a part of the team and decided to try it out for herself.
"I enjoy finding out more about the community, writing about it, and sharing it with everyone," Chouang said.
"You get to be more informed about NP3, learn how to write in a different style, and put yourself out there with interviews and talking to others."
The club's advisor Brandy Tuzon Boyd publishes Natomas's local news source, The Natomas Buzz. She is finishing her fourth year as the journalism club's advisor.
"While I was in high school I took a newspaper class. It was a good opportunity to learn a craft I was interested in. NP3 did not have that," Boyd said. "So, (journalism club) was a good introduction to journalism for young people while focusing on research and writing skills."
The Pacific Times is the only student-run news website in Natomas.
Journalism will continue for the 2022-23 school year at NP3 as a weekly after school club. All students are welcome to join at any point in the upcoming school year.
Please email [email protected] with a non-school email account to find out more.