By Guy Gong
Staff Writer | The Pacific Times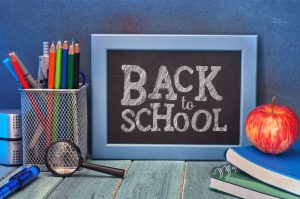 The high school bell schedule was changed for the 2022-23 school year.
On Mondays and Fridays, classes are 85 minutes and advisories are 35 minutes. On Tuesdays and Thursdays, classes are 80 minutes, advisory is 15 minutes, and tutorials are 35 minutes. On Wednesdays, classes are an hour and advisories are 40 minutes. On non-minimum days, advisory and lunch are now consecutive. On Tuesdays and Thursdays, tutorials are set between the third and fourth periods.
"(The new schedule) was decided last spring," NP3 High School principal Melissa Mori said.
According to Mori, the schedule change was in response to teachers' concerns.
"We gave teachers surveys about the bell schedule a couple of times a year," said Mori. "We made some small changes in January but then we wanted to address some of their other concerns about the number of minutes for their academic classes, so that's why there are more academic minutes."
The schedule was also changed to implement a new program in advisories.
"Because we are launching a social-emotional learning Program 7 mindset, we wanted to make sure they had enough time in advisory to implement the new curriculum," Mori explained. "That's why we changed it to three longer advisories and two tutorials."
Having more time for tutorials last school year was also found to be ineffective, according to Mori.
"We also found that a lot of the tutorials had just become study halls and walk it off, so we didn't need to have them three times a week," she said.
Mori said the new schedule "allows more time with (students') advisors, and we moved advisory before lunch so it is great for when we do class spirit advisories. Also, a lot of the teachers wanted to have their content classes back to back, so we have a middle-of-the-day break for kids."
Opinion about the new schedule vary.
Senior Noah Crocker said he doesn't like the new schedule.
"I don't like how there are different periods, like increments of times for classes depending on the day, especially because I don't have a first period so I have to get to school at a different time every day," he explained.
Added Junior Ryan Bonser,  "It is absolutely bonkers. Why should I have to memorize three different schedules when you could just have one?"
Junior Stefan Susu likes the new schedule.
"Many people will disagree with me with this, but I like that classes are fifteen minutes longer because we get more work done," said Susu. "Before, it seemed that classes went by too quickly."
Most teachers also had positive things to say about the new schedule.
"I like it because I can have a better flow with the classes together," said teacher Kim Knestrick. "It does not cause any problems for me. This was the way it was before COVID."
Added government teacher Jonathan Peacock, "We're only a couple of weeks in but I already find that I can go at a more normal pace whereas last year, especially Term 1, I felt rushed and that we couldn't do everything we needed to do."