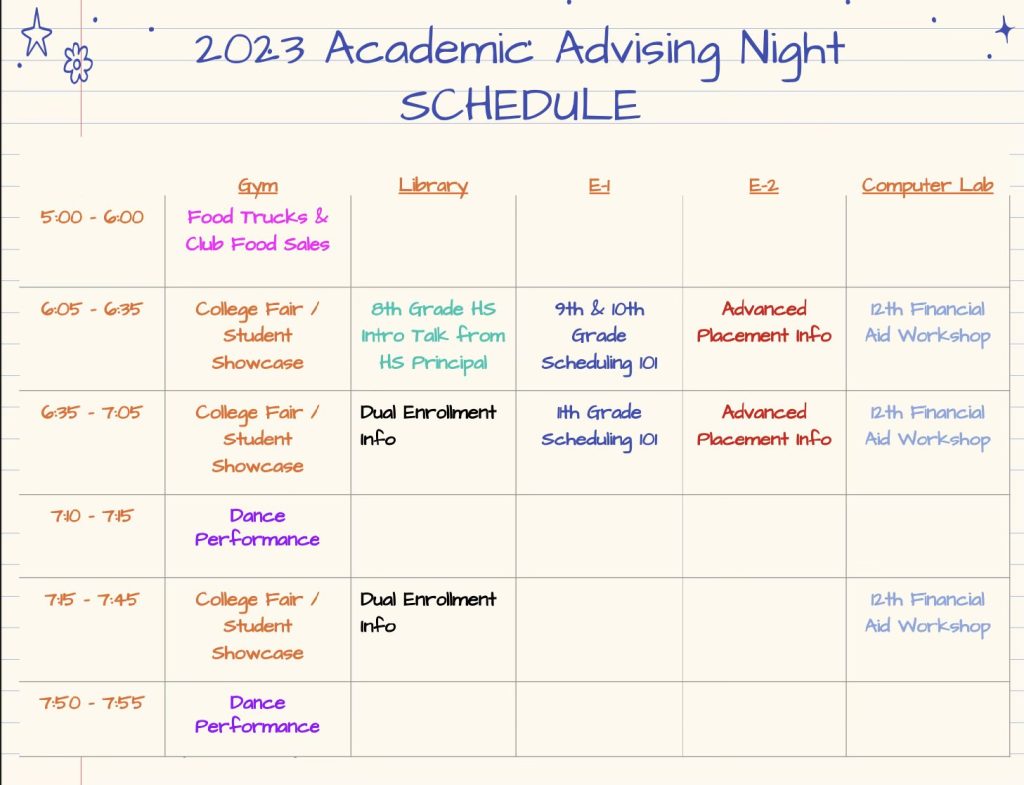 By Leila Pabst
Staff Writer | The Pacific Times
The highly anticipated Academic Advising Night is expected to bring together families and students next week.
The event will feature Academic Planning Night, Student Showcase, and College Fair on Feb. 16. This in-person event is open to all students and families from 8th through 12th grades to learn about high school and college options. 
While the event is set to start at 6 p.m., food trucks and club food sales available prior to the event. Food vendors and student clubs will be selling a variety of items beginning at 5 p.m.
Students and parents in all grades are encouraged to attend Academic Advising Night. In addition to the information sessions, there will be student performances for everyone to enjoy. 
The itinerary for this academic night includes learning about scheduling for next year's classes, a meet-and-greet with college representatives, a dual enrollment info session, Financial Aid workshop for seniors, visual and performing arts exhibits and senior project presentations. 
The Robotics and Dance Team will also be showcased at the end of the evening.