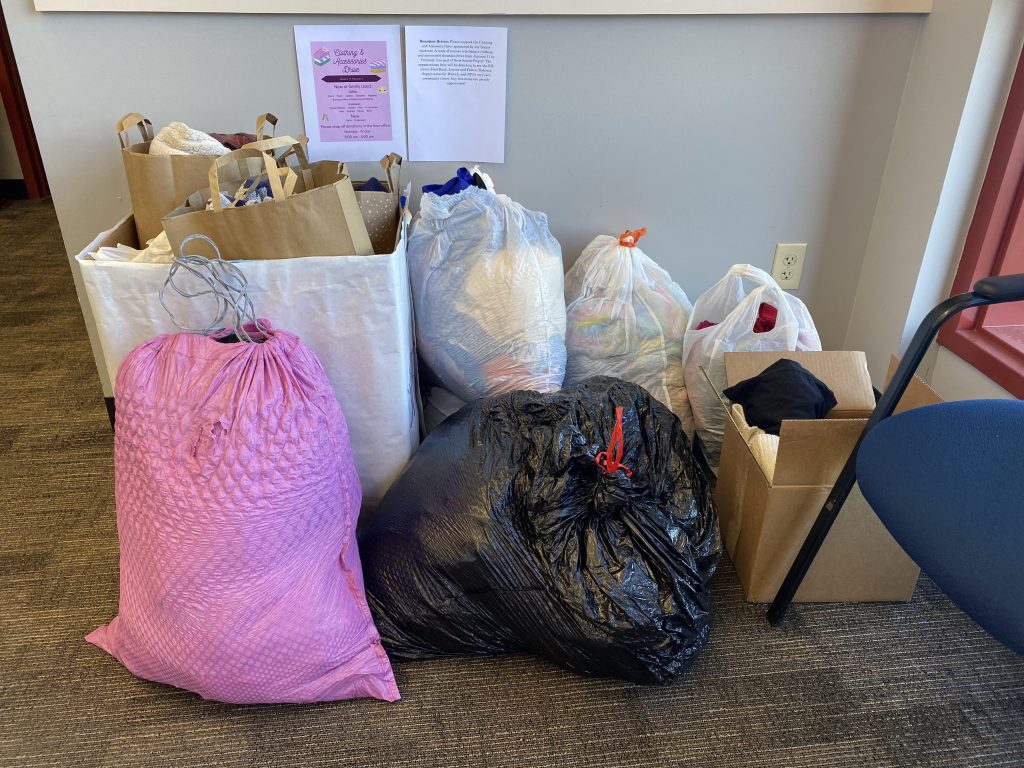 By Alexis Kobane
Copy Editor | The Pacific Times
Four NP3 seniors collaborated to college clothing which will be donated to various organizations for their senior projects.
Grace Davis, Jack Fedor, Taylor Horde, and Liana Macias each donated different articles of clothing to different organizations. They said they decided to combine their individual clothing drives in order to make it easier for students to donate.
The clothing drive was held from Jan. 17 to Feb. 3 and collected new and used shirts, pants, jackets, sweaters, pajamas, and professional attire. Accessories such as purses, wallets, jewelry, hats, scarves, gloves, belts, and other hair accessories were also collected as was new underwear and socks.
Students were able to donate clothing they had while the seniors decided where the donated clothing would go.
Macias chose to donate general clothing to the Elk Grove Food Bank and hoped to collect more than 200 articles of clothing.
"I knew starting off that I wanted to tackle clothing insecurity, I specifically wanted to donate to a place that would give away the clothing for free, not a thrift store, and I wanted it to be a local organization," said Macias.
Fedor collected business attire and professional clothing which will be used to establish a future NP3 community closet available for all students. He hoped to collect at least 10 to 15 sets of professional attire.
"I want a location for everyone to have professional type clothing for when they need it. We should have the clothing up somewhere they can access," said Fedor.
Fedor said the clothing closet is expected to be available to students within the upcoming weeks.
Davis collected accessories and new clothing to be sold online. Davis plans to donate the proceeds from these sales to n.o.w.Nationalorg.for women. Horde collected new socks and underwear which will be donated to Loaves and Fishes.