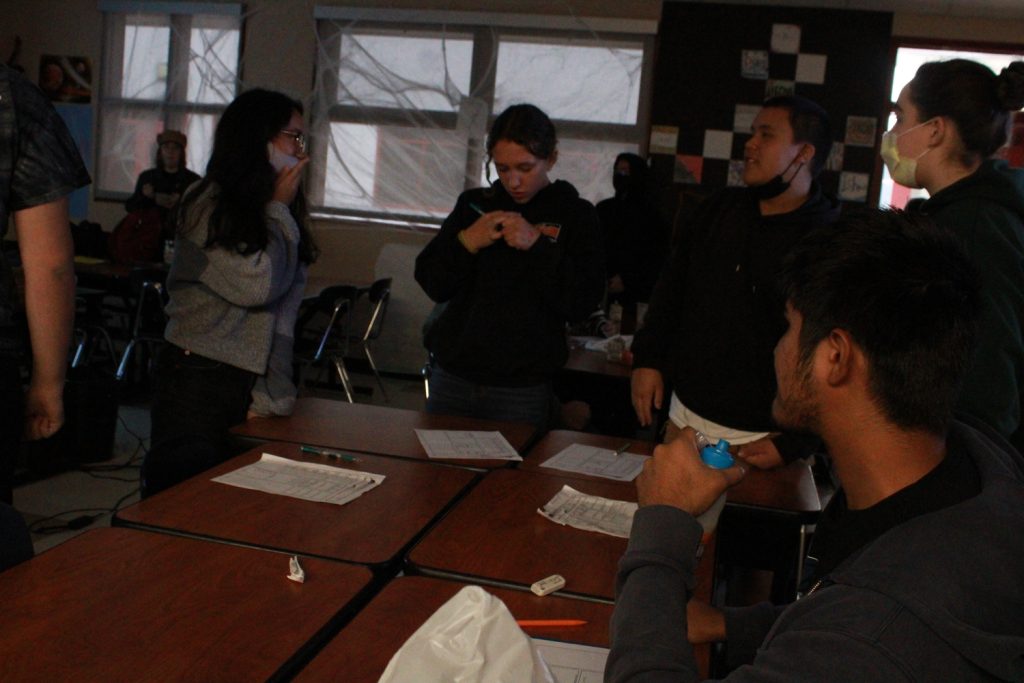 By Isabella Bravo
Copy-Editor | The Pacific Times
SWORD Games Club is a new club in the 2022-23 school year that aims to dedicate time for students to relax and enjoy different games with others.
The club meets Tuesdays and Fridays during lunch in B-1. Teacher Rebecca Caladiao is the club's advisor.
During meetings members primarily play video games like Warhammer 40,000 and board games like Dungeons and Dragons. Members have the chance to unwind and socialize with other students who share common interests, said Caladiao.
SWORD Club member Eusebio Gonzalez-Santillan said, "We just chill and have fun with people and play video games or just come here to socialize."
He was inspired to join because he "had a lot of work to do, so I wanted a place to just relax and chill and release all that stress I had from other classes."
According to Caladiao, the purpose of the club is to "unify gamers that are perhaps used to being online gamers and bringing them back together in a physical space."
Caladiao believes that many gamers are typically introverts and due to the pandemic many people weren't allowed to find and play with others who shared their interests. SWORD wishes to create a space where gamers can socialize with those who have similar hobbies as them.
"I'm a very social person so when (COVID) happened I kind of turned towards D and D to talk to other people and now that's actually one of the things I lead here," said one of the leaders, Giovanni D'Arcangelo.
"SWORD Club is a place where you can get connected to a bunch of different creative people with a lot of high energy that are really excited to just hang out with each other and engage with each other and learn more about each other in a carefree kind of setting," said Caladiao.
Added Caladiao, "Even if you don't want to play any games there's a lot of people who just hang out that don't play games and just hang out in the space because it's a lot of fun with very positive people."