By Wayland Zhu
Staff Writer | The Pacific Times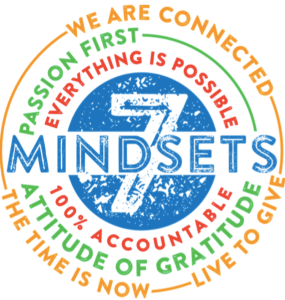 This term advisory classes at NP3 High School introduced Wellness Wednesdays using the "7 Mindsets" curriculum
"7 Mindsets" is a curriculum meant to help students reach their goals and support their mental health.
"When we came back from the pandemic, we talked as a team of teachers and administrators and agreed that we really wanted to support students on their social-emotional learning," said Stacey Asher, the assistant principal at NP3 High. "That's when (the team) agreed to all focus on and support this, because it was a hard transition to the pandemic, and it was a hard transition back."
According to Asher, social-emotional learning includes topics such as sharing out and learning about one's emotions, thoughts, and values. Other areas include self-management skills, responsible decision-making, and interacting with others.
"Not having school (in person) l, a lot of people were thinking about academics," said Asher. "We wanted to focus on academics and we also wanted to focus (on these) social-emotional learning skills."
Asher added that participation in this program while at school has a greater impact on students.
According to Kirsten Spall, Wellness Wednesdays are organized by an advisory leader team made up of counselors, teacher representatives, and administrators. The team has combined the "7 Mindsets" themes, activities and language along with the Collaborative for Academic, Social, and Emotional Learning framework as well as teacher-provided input.
"Teachers have the freedom to choose different activities from within each week's theme," Spall explained. "The benefit is that all students are receiving instruction based on the same ideas, but teachers have the ability to adapt and cater to the needs of their advisory."
The framework, Spall said, can then be structured by advisors into lessons and implemented on Wellness Wednesdays.
One example of a Wellness Wednesday activity included students blowing into a balloon when given statements they find happy and deflating their balloon when given statements they find
"I think (Wellness Wednesdays are) very helpful," said Emilio Lazcano, a junior. "It's a good way to check in with students. I overall like it."
Eleventh grade advisor Anna Ho said she finds Wellness Wednesdays helpful in teaching advisory.
"This is my first advisory experience," said Ho. "I would like to try and see if (Wellness Wednesdays are) beneficial to us in a few years. I'm excited for the results. It's a good reference point for people like me who haven't taught advisory before."
Spall said senior projects can be made easier for students if they adopt concepts learned during Wellness Wednesday such as time management, thinking creatively and adjusting actions based on what's going on around them.
"Mindsets are a way of looking at the world and one includes 100% accountability which is recognizing what you have control over and taking ownership of that and choices you make," added Spall.