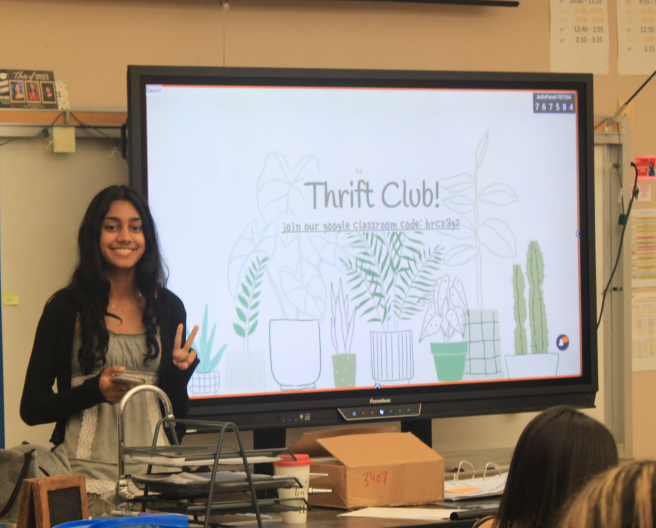 By Kaylee Chouang
Staff Writer | The Pacific Times
Thrift Club is hosting a clothing drive from Sept. 11 to Sept. 18 in preparation for their upcoming thrift store.
Donations will be taken in Nida Qasmi's room (F-2). Acceptable donations include any clothes, accessories, and shoes. Items must be in decent condition and undergarments will not be accepted.
Club leaders Autumn Lor, Bani Singh, and Ella Sy plan to host the thrift store as soon as possible after fall break. They aim to promote sustainable clothing and make thrifting more accessible to the NP3 community.
"(We want to) make people less wasteful when it comes to clothing and show them more sustainable sources," said Sy.
"There isn't a certain amount we seek to collect, just enough to help us open our store," said Singh.
The leaders want to sell the majority of the clothes they've collected and hope to support other groups with the same goal. "With the money that we make from the thrift store, ideally we would use that for donations for different non-profit organizations," said Lor.
Thrift club meetings are bi-weekly at Qasmi's room (F-2) on Thursdays during lunch. For more information, contact al1598@nusdk12.org, bs09791@nusdk12.org, and es6171@nusdk.org.