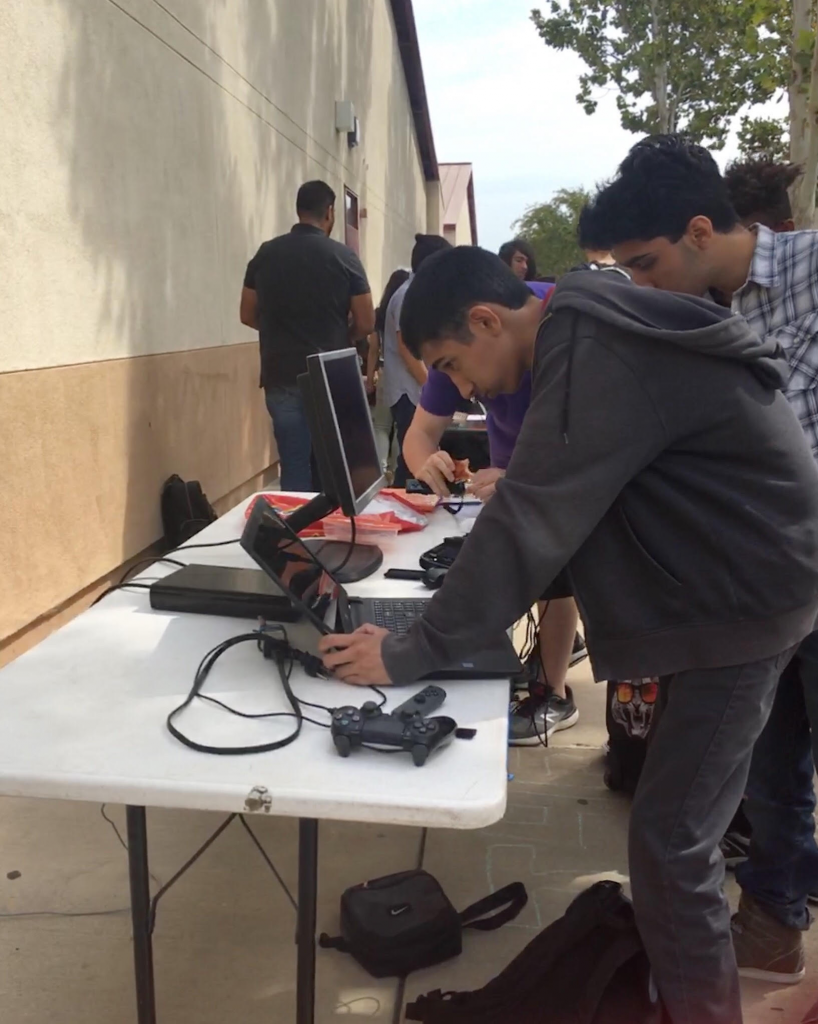 By Kimberly Chouang
Staff Writer | The Pacific Times
For students looking to find entertainment at school, the Just For Fun Club is a great opportunity to let loose at the Natomas Pacific Pathways Prep campus.
The Just for Fun Club is the place to go to when you are bored after school or during lunch. The club creates a space where students can hang around and play games. The leader of the club is sophomore Manav Sharma who manages the club in the computer lab with Mr. Lowery.
A typical Just For Fun Club meeting includes computer, card, and board games that club members play together. They have two main game consoles, the Wii U and PlayStation 4, where they played Black Ops 3 and Super Smash Bros in some of their recent meetings. The club leaders plan to bring more activities their members will enjoy.
If gaming with your friends sounds like a fun time, the club meets in the computer lab on Fridays at lunch and/or after school. You can reach the club officers Manav Sharma and Mr. Lowery for further information through their emails at ms5354@nusdk12.org and dlowery@natomascharter.org.