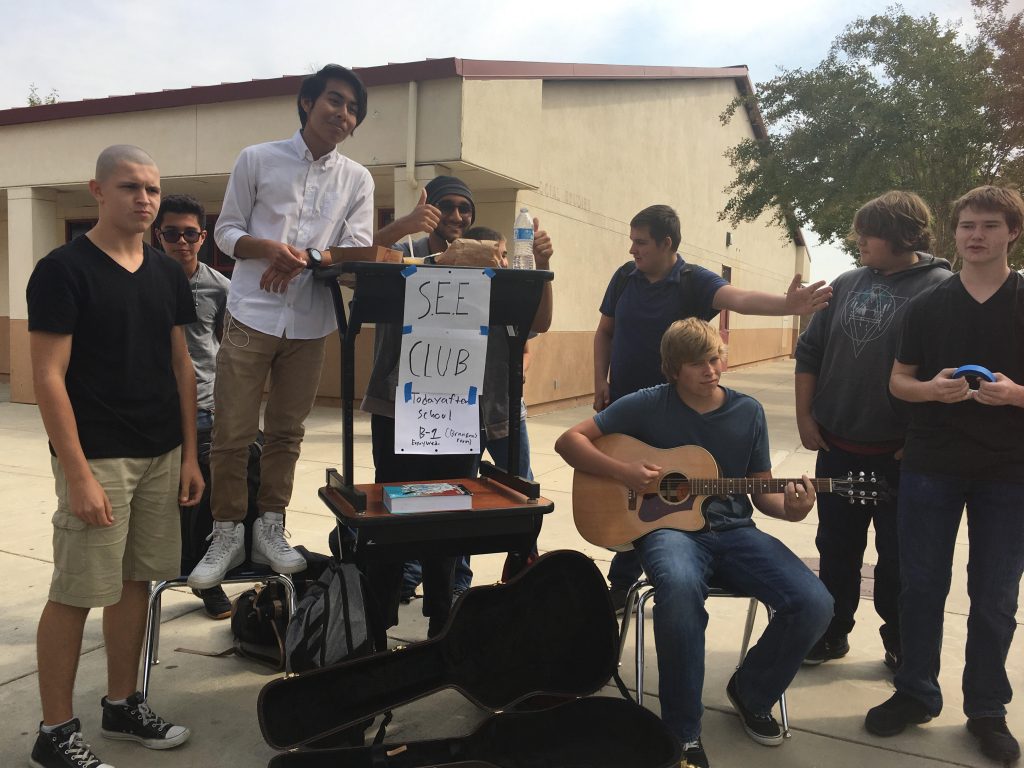 By Jahson Nahal
Staff Writer |The Pacific Times
If you have a passion for movies and have ever had a thought about directing or acting for a movie, this is the club for you!
The film club, also known as S.E.E (Student Entertainment Enterprises) is an after-school club where students work together to make their own student films. Everyone works together on the films. Coming up with the titles, plots, characters, and more.
The films can be about anything the members are interested in. Funny knockoffs, the future, superheroes, whatever. Everyone would have a role in these movies, they could be actors, scriptwriters, camera people, editors, or anything else that's needed.
Once these student-led films are completely done they will be uploaded to youtube for everyone to see.
The club takes place in Mr. Branson's room (B-2) every Wednesday after school from 3:15 to 4. If you have any questions about the film club you can ask juniors Arman Dhatt and Ricardo Mendez who run the club. Make sure to check it out!