By Isabel Penman
Co-Editor | The Pacific Times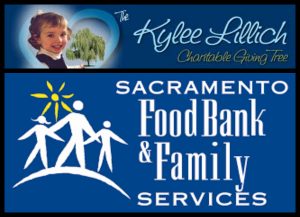 The season of giving has found its way onto the Natomas Pacific Pathway campus as students collect donations for two different Sacramento charities.
NP3 will be accepting monetary donations, non-perishable food and gently-used clothing from students beginning through this Thursday, Nov. 15.
Each advisory class will be participating in a box decorating competition throughout the week. Students are encouraged to uniquely decorate their advisory's box or bin that will be used to collect their donations, keeping the theme of "Season of Giving" in mind. On Thursday, the advisory donation centers will be judged. The advisory with the best-decorated box will receive a treat from Student Government.
"Who doesn't love some friendly competition? But the main focuses of the fundraiser are the school-wide goals. In order to achieve them we really have to come together as advisories, as a school," says Student Body Vice President Mikayla Penman.
As a school, goal is to collect $500, 500 non-perishable food items and 500 gently-used clothing items have been set. The school as a whole will also receive a reward depending on how much its student body fundraises in total.
NP3 has partnered with the Kylee Lillich Giving Tree Foundation and the Sacramento Food Bank and Family Services to which student donations will be distributed. All monetary donations will be allocated to the Kylee Lillich Giving Tree Foundation, while all food and clothing will be donated to the Sacramento Food Bank and Family Services.\
NP3 Student Government asks to donate only healthy, non-perishable food, wanting to avoid items such as microwavable ramen. All clothing donations need to be in good condition, absent of holes or tears. Any donations not following these requirements will be discarded and will not be counted.
"If you wouldn't wear it, neither will they," says Student Government teacher, Jennifer Hembree.
The final amount raised and winning advisory will be announced at the Seasons of Giving Rally, Friday, Nov. 16. Donations must be collected in your advisory before the deadline to donate: Thursday, Nov. 15. All monetary donations should be directly given to each class advisor.
Get in the giving spirit!