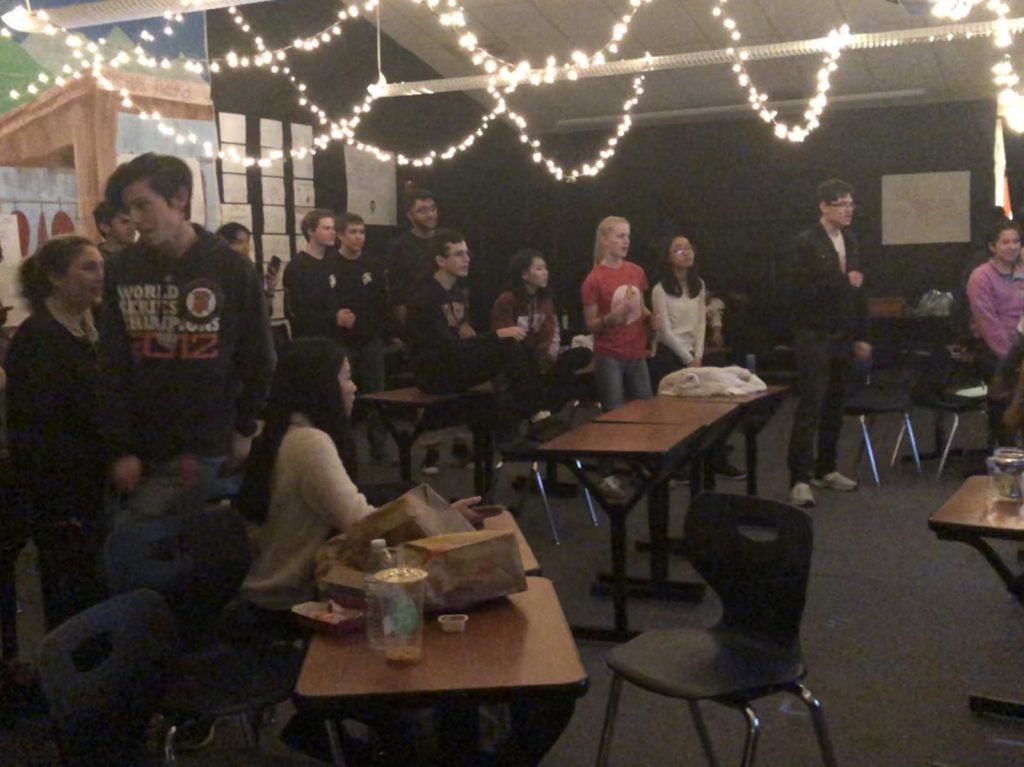 By Amritpal Nijjar
Staff Writer | The Pacific Times
About 30 students took refuge from the pouring rain and gathered cozily in Melissa Ciubal's room last Friday, Feb. 1 to sing karaoke.
Karaoke Night was hosted by the Unicef Club and held at NP3 High School. The event helped raise funds for human trafficking survivors through selling food.
By the end of the night, almost everyone had sung at least one song. Many different voices were heard, whether it was a solo artist or or an entire group. Even Staci Osborn took the mic and sang "Fergalicious."
Everything from hip hop to pop and 1970s music to today's music was sung. Songs such as Queen's "Bohemian Rhapsody" and John Denver's "Country Roads" got the entire crowd singing.
The Robotics team returned to the school from a competition and a few of them joined in as well. The night rounded off with everyone singing and having a blast together under one roof.