By Isabel Penman
Co-Editor | The Pacific Times
A banquet held at McGeorge School of Law in March marked the end of the 2018-2019 NP3 High Mock Trial and Moot Court season.
More than 80 individuals attended the event, including lawyers, Sacramento judges, students, NP3 teachers and administration. The event served mainly as a fundraiser for next year's NP3 Mock Trial and Moot Court teams, but also was an event to celebrate the team's efforts this school year. 
The team received $6,327.12 from grants and donations which were used to fund day-trip mock trial scrimmages in Hayward, San Ramon, Lafayette, Pleasanton and a San Diego trip where eight students flew down for a Southern California scrimmage against other well-established mock trial teams.
NP3 Mock Trial coach Staci Osborn hoped the banquet would double the amount of funds used for this year so the school can expand the number of mock trial members able to participate in next year's scrimmages.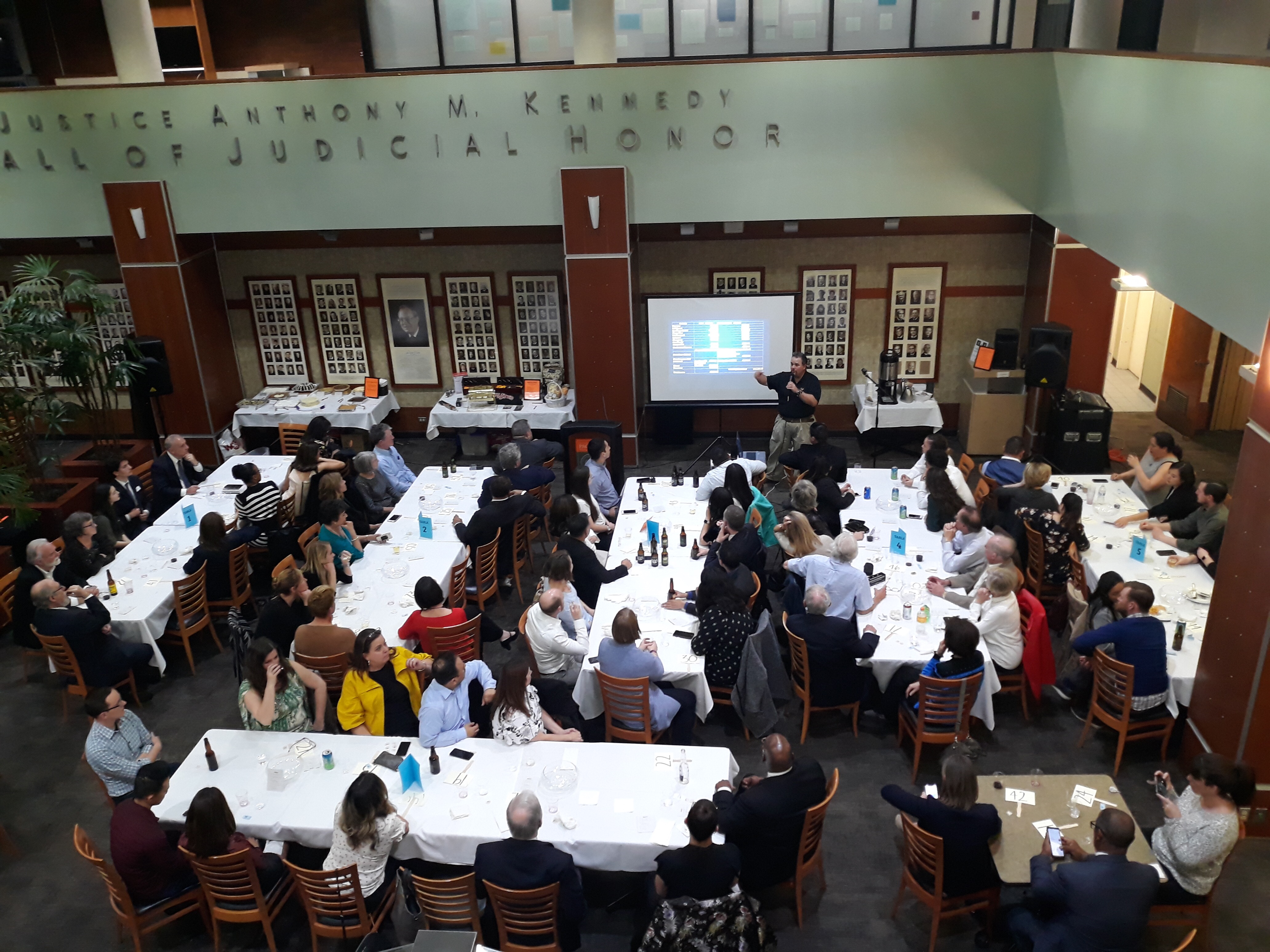 "(The) total amount of money raised at the dinner, minus the costs of the dinner and the fees taken from those who paid online, was $15,750," said Staci Osborn, the current Teacher Coach for the NP3 Mock Trial team.  
The banquet consisted of a dinner, several raffles, and opportunity for the Sacramento legal community to meet mock trial and moot court student members, including NP3's aspiring lawyers.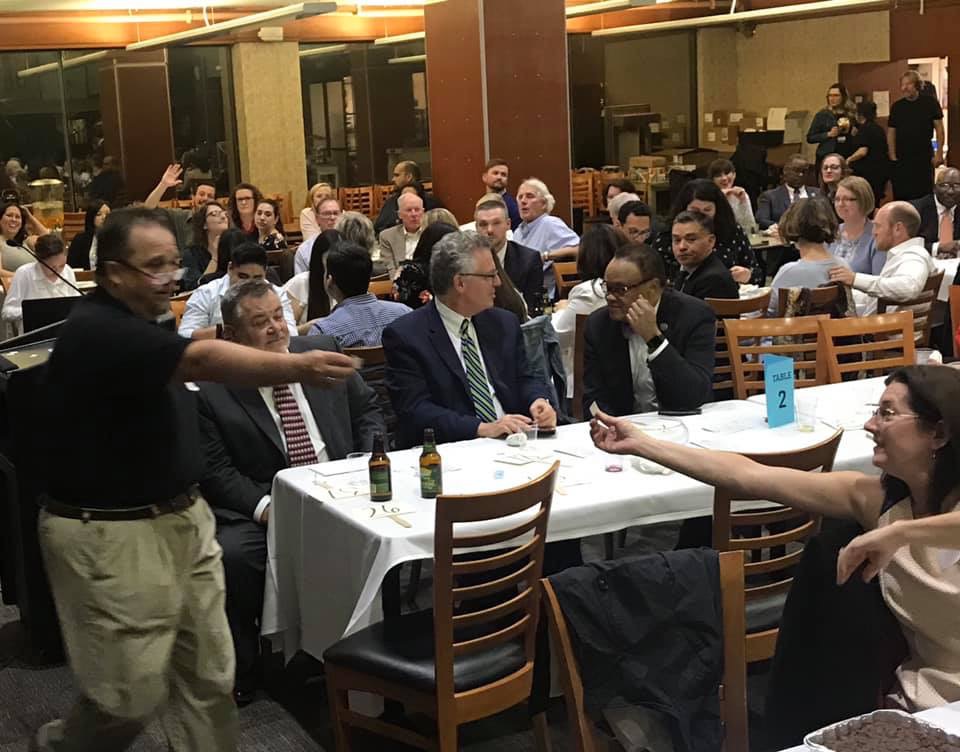 "Over the whole season, we raised $23,700 for Mock Trial and Moot Court. That money came from a Boosters grant, the Sacramento Bar Foundation grant, and individual donations from a couple of attorneys, as well as the money raised from the dinner and promoting the dinner," said Osborn.
With the money raised at the banquet, the team not only plans to increase the number of students who go on the scrimmage trips, but also to provide students who struggle finding appropriate courtroom attire. Funds may also be used for scholarships for next year's seniors.
Auditions for the 2019-20 NP3 Mock Trial Team are tentatively scheduled for sometime in April. Keep an eye out for more information in the announcements!