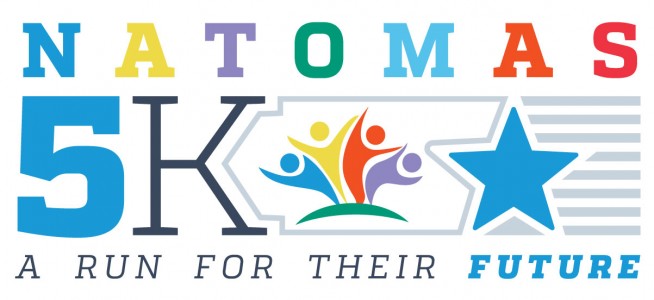 By Kimberly Chouang
Staff Writer | The Pacific Times
NP3 students and families are encouraged to participate in the Natomas Schools Foundation Annual Natomas 5K Run/Walk "Run For Their Future" on April 27 at Inderkum High School.
The Natomas 5K Run/Walk is a fundraiser for college scholarships and computer grants to benefit students who both live and attend school within the Natomas Unified School District boundaries.
All NP3 elementary, middle, and high school students who sign up will have their registration fee sponsored by donations.
"We have the opportunity to participate without paying," said Sharon Maccini, NP3's Deputy Director.
DiTomasso Dental, Applerouth, and Meteor Education are donating $2,500 to NP3. The more family and community members that register in the Natomas 5K in NP3 will raise additional funds for scholarships at NP3.
The race includes entertainment, food and drink, top finisher prizes, and vendor booths. An awards ceremony will take place at 9:30 a.m. or shortly after the last runner crosses the finish line.
The track course will start at Inderkum, curve around North Natomas Regional Park and the duck pond before finishing back in Inderkum. The race will start in different waves with wave one holding runners with a 10-minute mile pace or faster going at 8:30 a.m. and wave two with runners with a mile pace slower than 10-minutes at 8:33 a.m.
"I attended the Natomas 5K run in 2018, I went with my mom because she works as a teacher in NUSD," Antonette Josephine Muñoz, a participant from last year's 5K said. "It was a very nice experience to run with friends and classmates to support something I strongly believe in."
Students wishing to participate in the run must turn in the waiver to their Advisory teacher before April 24.
For students to sign up, the link to the waiver is here https://natomasunified.org/content/uploads/2019/03/5K-Waiver-Form-jim.pdf
Non-NP3 students wishing to participate may register for the 5K at https://www.natomasschoolsfoundation.org/natomas-5k/