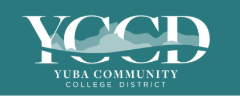 By Chim Unanwa
Staff Writer | The Pacific Times
Sacramento-area students have the opportunity to take community college courses during high school.
Through Advanced Education, also referred to as Dual Enrollment, students can earn college credit and experience the rigor of college classes before they graduate NP3 High School.
High school students who are 16 years old or older can enroll in classes at community college districts including the Yuba Community College District and the Los Rios Community College District.
In the Los Rios district, which includes the American River College satellite campus in Natomas, the program is called "Advanced Education." At the Yuba district campuses, the program is referred to as "Dual Enrollment."
College classes can be taken during summer break, but students may also opt to take college courses during the school year. Students who participate in Advanced Education have to balance their high school work with their new college classes.
 "It's basically an extra class, so it's challenging to take up that extra workload," said NP3 senior Kelechi, who is taking Introduction to Stats at the Yuba Community College District.
If NP3 students think they can take on the challenge, they may earn college credit by successfully passing a class. Most classes earn one to four credits once completed.
Participating in Advanced Education or Dual Enrollment also saves money. Los Rios classes are free for high school students residents and Yuba classes are free for all students.
Advanced Education is not for everyone, however. Students may not always have the time to take extra classes due to commitments such as extracurricular activities and jobs.
"It all depends on the student," NP3 counselor Lindsay Ulrich said. "Advanced Education is not something I'd recommend for every student."
The Spring 2020 term for Los Rios starts on January 18, 2020. The Yuba 2020 term starts on January 13, five days earlier.
Learn more at Yuba Community College and Los Rios Community College.