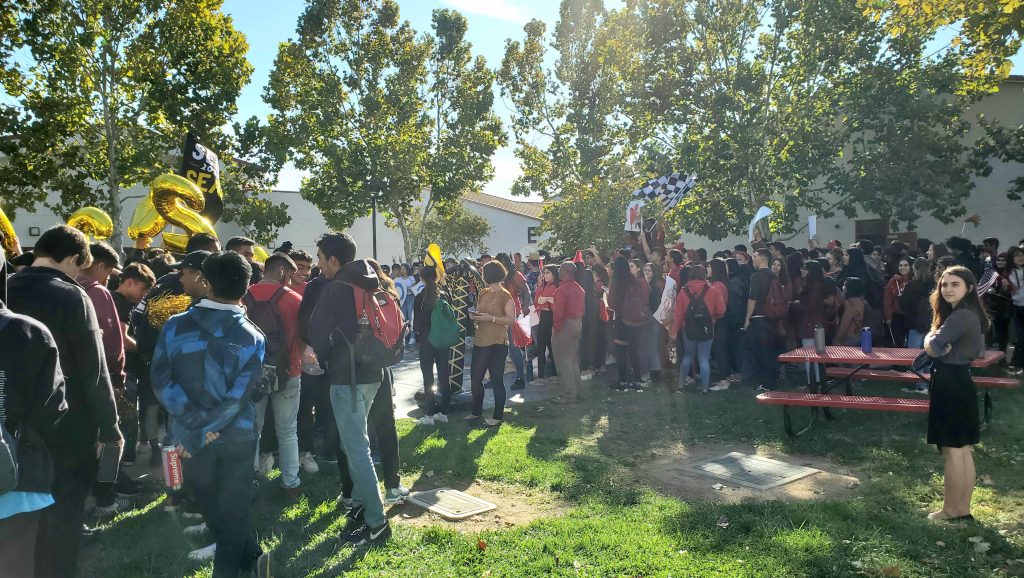 By Maisha Mostafa
Co-Editor | The Pacific Times
NP3 High's student government kicked off spirit week with a chant contest for all class levels on Thursday, Oct. 24.
The assembly was held today in the quad, where all the teachers and students gathered to perform their chants. Many students wore their class colors in forms of bandanas, advisory shirts, and etc.
The chants were created by student delegates in the Student Government Class. Each of the chants were based on well-known songs, with the seniors performing their chant to Phineas and Ferb's theme song and juniors to both Spongebob Squarepants' theme song and "Tokyo Drift".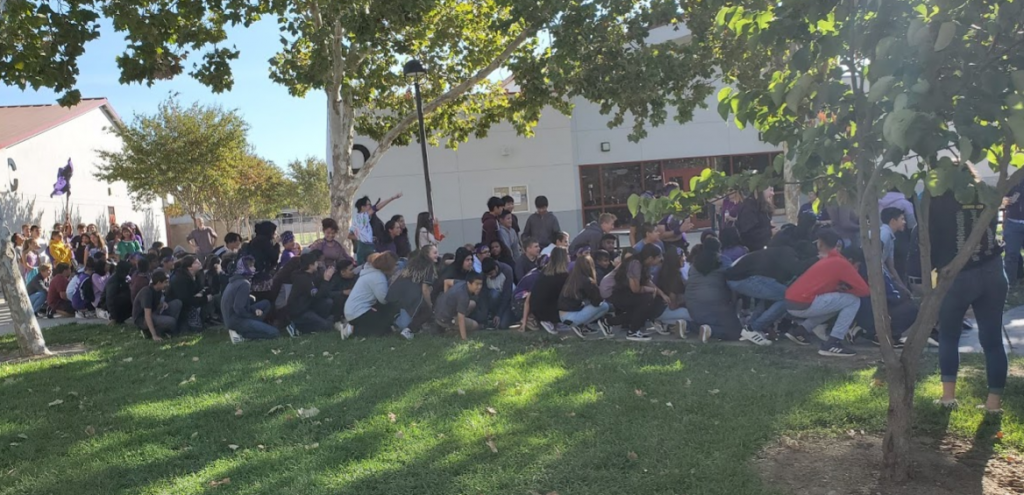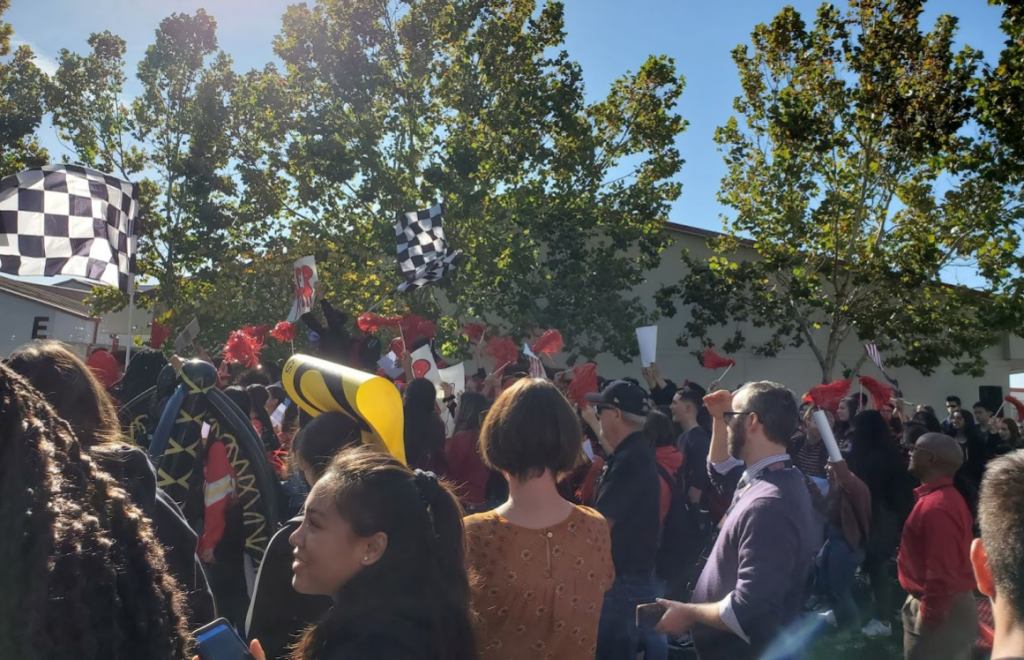 Some of the class levels waved items in the crowds like posters, flags, and balloons to promote their class's spirit.
The middle school students attended the assembly to get a glimpse of how high school students celebrate homecoming and spirit week.
Juniors won with freshmen placing second, seniors third, and sophomores in last place.