By Aneesa Mahmood
Staff Writer | The Pacific Times
The COVID-19 pandemic has come with many changes. One which includes distance learning. With the first term almost halfway over, The Pacific Times asked NP3 High teachers:
"What do you think about distance learning?"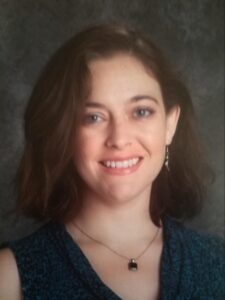 Staci Osborn — AP Research & Criminal Law teacher
"Distance Learning is certainly different and certainly an adjustment. On the downside, I definitely dislike feeling so disconnected from my new sophomores this year.  On the other hand, I'm finding many unanticipated benefits.  I know some students are really struggling with the format, but I've seen some begin to shake off old habits of complacency and start taking ownership of their own learning.  Other students are really thriving with greater independence, fewer distractions, and more flexibility with their daily schedules.  In short, I've learned that Distance Learning can provide at least as good of an education as in-person school, but it takes effort on the part of the teachers to make that learning available, and even more importantly it takes effort on the part of the students to take those opportunities of learning and benefit from them."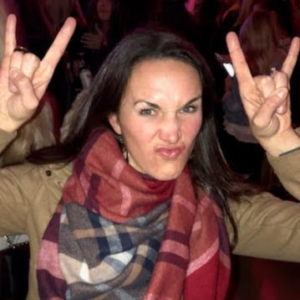 Jennifer Hembree — U.S. History & Student Government adviser
¨In my opinion, Distance Learning is challenging. It is lonely staring into a computer screen every day and struggling to get the students to answer questions or interact the way they would if we were actually at school. I really miss physically seeing my students. That being said, Distance Learning also has its benefits. I'm finding more time to give personal and effective feedback to individuals than I was ever able to afford when teaching under normal circumstances. Distance Learning has allowed me to think deeply about the amount of time we spend in 'normal school' and wonder if it's really necessary.¨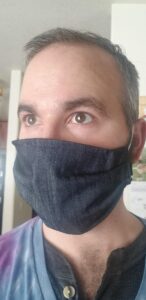 James Felt — Statistics & Algerbra 1 teacher
"I feel deeply in my bones that a teacher's No. 1  priority should always be the safety and well being of their students. While I feel that I am a very effective teacher whether in person or through a computer screen, I would be remiss to state that without my students being personally in my care that my ability to feel the mental and emotional pulse of a classroom is severely limited.  I can say with certainty the skills I've picked up only half a year into these pandemic like conditions will forever make me a better and more effective teacher.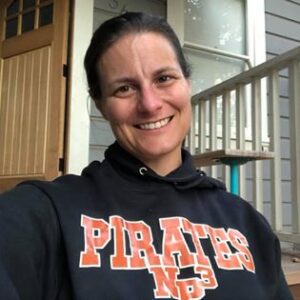 Kirsten Spall — English 10 & Communications teacher
"I think that when a student has chosen to engage in virtual learning and is provided access to trained, motivated teachers that it can provide an excellent learning experience. As a teacher and former principal of a hybrid high school,  I have seen time and time again that virtual learning can help students achieve their goals just as well, and in some cases better, than the traditional classroom. During a time of crisis, such as COVID Distance Learning, it has provided us an opportunity to keep the learning going, to keep our minds active, and connect with our school community. I think that this experience has pushed us all out of our comfort zones."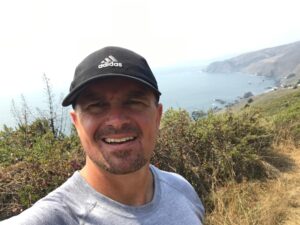 Anthony Parker — Criminal Law, Economy & Civil Law teacher
¨There are some drawbacks to distance learning as well as some aspects to this type of learning environment that can be beneficial to certain types of learners.I feel that students that are easily distracted or have a hard time focusing in the classroom may flourish in this online setting. On the other hand, students may allow themselves to be distracted by the home setting they are learning in. Furthermore I feel like the group collaboration in the distanced learning environment can be more challenging. I feel that the best way to move forward is to embrace change and rise to the challenge because if you look closely the silver linings are everywhere. It's just a matter adapting to the challenges with a positive attitude and appreciating the growth you gain from the adversity you overcome.¨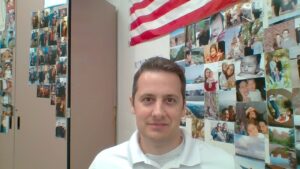 Jonathan Peacock — AP United States, AP Comparative Government and American Government teacher
¨Like most teachers, I miss having faces in a classroom and the interaction and discussions that happen there. I think everyone is yearning to get back to normalcy.¨
Heather Higgins — Art I, Art II, AP Studio Art ,Painting, Yearbook, Study Skills & Senior Project Workshop teacher
¨Although much different than any of my previous teaching years, I am excited that I still get to teach my passion and see my students, even if it's on camera. It is a lot more work and organization different than in-class school days, but I also have found ways to do things that I will keep doing even after us being in the classroom. It's not ideal, but persevering through this as a community will only make us stronger. I am exhausted, as are a lot of us, but I still love what I do and am so proud of all our students.¨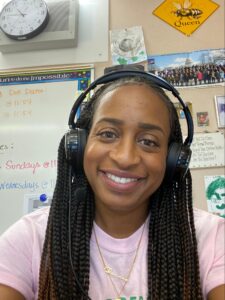 Bennae Dillingham — English &Psychology teacher
¨Distance learning is a struggle but each day gets easier. I miss the liveliness of our campus and the daily interactions with students. I think that we are all getting better at it, but I am definitely looking forward to the day when COVID is gone!!¨

Melissa Ciubal, Drama & English teacher
¨Distance learning has been challenging and has literally put me through all five stages of grief (denial, anger, bargaining, depression, and acceptance)! However, it has also proven to be an opportunity for both students and staff to grow in our understanding of what learning is and what it can look like. I appreciate having an Advisory class because it solidifies our school's commitment to prioritizing student well-being and overall health. I appreciate our small school community because it provides us the flexibility to improvise, adapt, and overcome our issues. It's important to know that we're living history and that we're all in this together. Our collective struggle will only lead us to become a better community for each other–one with integrity, grit, resilience, positivity, and continued hope for a better future.¨